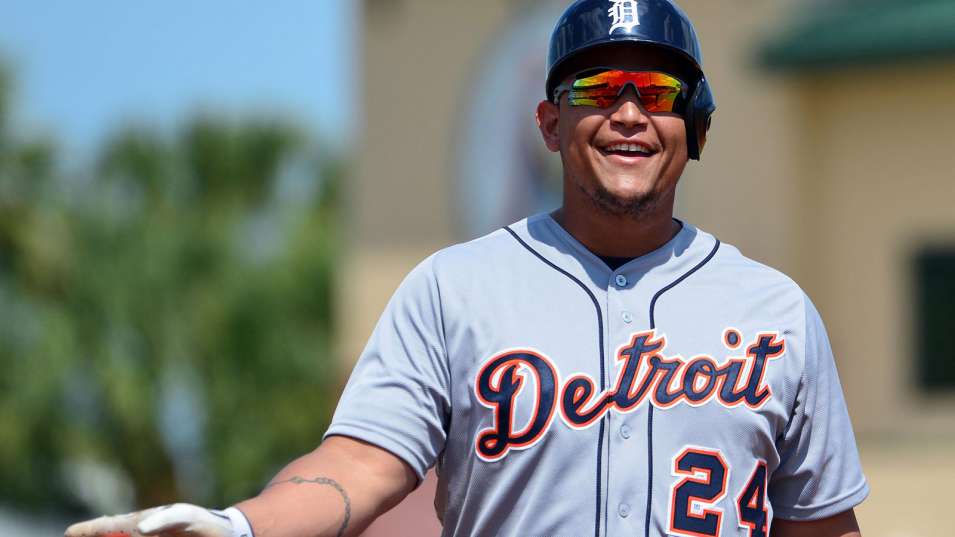 Rebuilding is part of the machine. As we near the halfway point of the season, some clubs' hands are hovering over the panic buttons, while others are sitting back and letting fate run its course. Let's see which teams are rebuilding, and what pieces they need get them into postseason contention.
CHICAGO WHITE SOX
Foundation: Jose Abreu, Tim Anderson, Luis Robert, Yoan Moncada, Andrew Vaughn, Eloy Jimenez
2022 Important New Pieces: Johnny Cueto, AJ Pollock, Joe Kelly

What's Going Right: The team is around .500, and leaders like Luis Robert are starting to take off. The ChiSox are also seeing the full potential from 2017 first round pick Jake Burger, who didn't look as great in 2021.

What's Going Wrong: Moncada has regressed, Eloy Jimenez can't stay healthy, and Tony LaRussa is looking more and more like the wrong hire as this young team's manager.

Bottom Line: If everyone can stay healthy and meet their full potential, there is no one in the league who could beat them. Most teams would kill for the sort of talent the ChiSox have. Don't be surprised if LaRussa is let go after the season, if they don't make the postseason.

CHICAGO CUBS
Foundation: Ian Happ, Seiya Suzuki, Willson Contreras, Frank Schwindel

2022 Important New Pieces: Marcus Stroman, Wade Miley, Seiya Suzuki

What's Going Right: Willson Contreras has stepped up for manager David Ross. Suzuki, when healthy, has shown promising signs that will project him as a future star in Wrigley.

What's Going Wrong: A little bit of everything. Injuries have plagued this team from the start. The lack of talent is predictably showing.

Bottom Line: Stay healthy, get more talented, and young high-ceiling players like Nico Hoerner and Nick Madrigal need to step up on a consistent basis.

CLEVELAND GUARDIANS
Foundation: Jose Ramirez, Shane Bieber, Triston McKenzie, Andres Gimenez, Josh Naylor, Zach Plesac

2022 Important New Pieces: Steven Kwan

What's Going Right: New and former prospects are developing nicely. Pitching rotation is low-key one of the best in all of baseball.

What's Going Wrong: Need more run producers.

Bottom Line: Manager Terry Francona is getting everything from his new and former prospects. This team was built from their farm system, and we are continuing to see how player development should work for teams in rebuild mode. Besides Ramirez, the team lacks true run producers to carry them through late summer and into postseason. They'll need to be buyers at the trade deadline.

CINCINNATI REDS
Foundation: Jonathan India, Luis Castillo, Hunter Greene, Tyler Stephenson, Tyler Mahle

2022 Important New Pieces: Hunter Greene, Brandon Drury, Tommy Pham, Nick Lodolo

What's Going Right: Kyle Farmer and Stephenson are having breakout seasons. Though, Greene gives up a lot of runs, he looks like a future ace.

What's Going Wrong: Joey Votto isn't apart of their future, which leaves a lot of pressure on Jonathan India, Nick Senzel and others to step up, which they haven't. They rank second in most earned runs allowed in the entire league.

Bottom Line: There are too many placeholders on this roster, which leaves their foundation up in the air. The departures of Eugenio Suarez, Jesse Winker and Sonny Gray are very much missed. Look for them to trade Luis Castillo and Tyler Stephenson to get more prospects.

DETROIT TIGERS
Foundation: Tarik Skubal, Jeimer Candelario, Casey Mize, Robbie Grossman

2022 Important New Pieces: Javier Baez, Riley Greene, Spencer Torkelson, Austin Meadows, Andrew Chafin, Eduardo Rodriguez

What's Going Right: All their top prospects are playing in the bigs, which helps them become acclimated to this level of ball. Tarik Skubal has stepped over fellow young guns Casey Mize and Matt Manning, indicating he might be more of a foundational piece than they are. Still too early to tell, though.

What's Going Wrong: Just about everything. Miguel Cabrera is out of their future plans, so he isn't a foundational piece, even though he bats three through five in the lineup, which is still head-scratching. The Tigers have also taken a few steps back in the rebuild. Not spending money, and not spending it correctly, bad trades and stagnant development has led to a confusing roster of misfits that isn't finding any chemistry or consistency.

Bottom Line: This might be the last hurrah of GM Al Avila and his rebuild, if the Tigers can't turn it around in the second half of the season. Injuries, development regressing, personal issues, old age and young age have become massive problems in this chaos known as Detroit's rebuild.

PITTSBURGH PIRATES
Foundation: Ke'Bryan Hayes, Bryan Reynolds

2022 Important New Pieces: Oneil Cruz, Jack Suwinski

What's Going Right: Hayes seems to be progressing nicely as the go-to guy in Pittsburgh. We're getting good looks at the future of the Pirates as they're calling up everyone.

What's Going Wrong: They can't hit. Hayes aside, Pittsburgh ranks 28th in team batting average and sixth in strikeouts.

Bottom Line: Top to bottom, the team isn't very good. They're young and talentless. The holes are filled with placeholders on team friendly deals. They need right-handed pitcher Mitch Keller to take the next step in his career and show why he was worth a second round pick in 2015. Hayes, Cruz and Suwinski aside, there is much work to be done to this roster and that should start with the rotation and bullpen.

KANSAS CITY ROYALS
Foundation: Salvador Perez, Whit Merrifield, Brad Keller, Brady Singer, Hunter Dozier

2022 Important New Pieces: Zack Greinke, Bobby Witt Jr., MJ Melendez

What's Going Right: They have a lot of leadership on this team, which will help prospects grow. Andrew Benintendi has been a pleasant surprise at the dish. Come the trade deadline, he could be a massive selling piece for them.

What's Going Wrong: They don't have any true mashers. They rank 27th in RBIs and home runs. As expected, Witt is going through his growing pains, but the rest of the team isn't helping lay a nice foundation for him to succeed. Also, the pitching as a whole can't strikeout anyone. They rank last in the league.

Bottom Line: The Royals aren't ready to win, yet, are still trying to hold onto the past by their signing of Greinke, and their refusal to trade Merrifield, Keller, Perez and Dozier. They need to stock the farm with relevant prospects that'll make an impact. Singer shows signs of brilliance on the mound at times, but he needs to take the next step in his career now as a number one ace and not a back end guy.

BALTIMORE ORIOLES
Foundation: Cedric Mullins, Ryan Mountcastle, Austin Hays, Trey Mancini

2022 Important New Pieces: Adley Rutschman, Rougned Odor, Jordan Lyles

What's Going Right: Mancini has lowered his strikeouts. Austin Hays and Ryan Mountcastle are showing signs of what's to come.

What's Going Wrong: Mullins' bat has fallen asleep. They are also 29th in pitching strikeouts.

Bottom Line: Mullins needs to return to his 2021 form. Mountcastle and Hays need to take the next step in their careers. Both are not rookies anymore, and with Mullins, they need to become a stronger supporting cast for Rustchman for him to blossom. Aside from the anticipation of the Grayson Rodriguez call-up, they'll need to find more arms in this anemic rotation.

MIAMI MARLINS
Foundation: Sandy Alcantara, Pablo Lopez, Trevor Rogers, Jazz Chisolm Jr., Jesus Aguilar, Jesus Sanchez

2022 Important New Pieces: Jorge Soler, Joey Wendle

What's Going Right: Their offense has taken off in recent weeks. Their pitching is still a major strength.

What's Going Wrong: Trevor Rogers needs to return to his 2021 form. They need one or two more run producers in their lineup.

Bottom Line: The pitching staff is the nucleus of this team. They need to build the bats more. They have some good pieces coming from the farm, but once they are ready to spend money, they should consider absolute mashers.

WASHINGTON NATIONALS
Foundation: Juan Soto, Kiebert Ruiz, Josiah Gray
2022 Important New Pieces: Maikel Franco, Nelson Cruz, Cesar Hernandez

What's Going Right: Josh Bell has been everything the Pirates wish he was when he was with them. He's hitting just under .294 with 44 RBIs and 44 total bases.

What's Going Wrong: Soto is having a tough go at it this season. This might good for the Nats if they wish to sign him in the offseason to a friendlier deal, rather than the one he is rumored to want.

Bottom Line: When Soto is raking, the rest of the team turns it up. That isn't the case this year, so they are struggling. Even so, we're seeing the next phase of the Nats, off their 2019 title, and it's quite ugly. Everyone on the roster, besides Soto, is replaceable. Their future is on the shoulders of Soto, Ruiz and Gray now, so the Nats desperately need them to produce.

ARIZONA DIAMONDBACKS
Foundation: Daulton Varsho, Ketel Marte, Pavin Smith, Christian Walker, Zac Gallen

2022 Important New Pieces: Alek Thomas, Zach Davies

What's Going Right: After a slow start to the season, Marte, before his injury, is starting to look like 2021 Marte. Madison Bumgarner is looking good this season as well, which will make him a good trade piece come the deadline.

What's Going Wrong: Growing pains. The team is young, so we're going through the ups and downs with them.

Bottom Line: Arizona is transitioning still. They are one of the youngest teams in baseball. Promoting Thomas and signing Marte to an extension was a great move by them. First baseman/DHs Pavin Smith and Christian Walker could make or break where the team looks to spend money down the line. Walker is proving his worth, but former first round pick Smith is not.
Colorado Rockies
Foundation: Charlie Blackmon, C.J. Cron, Ryan McMahon, Brendan Rodgers

2022 Important New Pieces: Kris Bryant, Randal Grichuk, Chad Kuhl

What's Going Right: They started hot out of the gate, playing neck and neck with the best in the NL West. Blackmon is hitting good, which could up his trade value. Led by Rodgers and McMahon, they have one of the more promising infields out there.

What's Going Wrong: Bryant can't stay healthy. They have corpses for a rotation, which give up the fourth most earned runs in the league.

Bottom Line: They're settling into their familiar spot of last place now, but when Bryant becomes healthy again, we could see what this team is made of.

SEATTLE MARINERS
Foundation: Logan Gilbert, Ty France, Kyle Lewis, JP Crawford, Adam Frazier

2022 Important New Pieces: Robbie Ray, Jesse Winker, Julia Rodriguez, Eugenio Suarez

What's Going Right: Julio Rodriguez is slowly turning into the next coming of Ronald Acuna Jr.

What's Going Wrong: Kyle Lewis can't stay healthy and back to his 2020 form. Adam Frazier has been a ghost and Robbie Ray (6-6, 4.25 ERA) has been far from the Cy Young winner he was with Toronto in 2021.

Bottom Line: This team is right on the cusp of competing. The roster just needs to be on the same level offensively and defensively and health-wise. Jarred Kelenic needs to find his groove and return to the bigs, Kyle Lewis needs to stay healthy, and if they do that they'll have a Rodriguez, Lewis, Kelenic outfield that's scary to think about.

TEXAS RANGERS
Foundation: Adolis Gracia, Dane Dunning

2022 Important New Pieces: Corey Seager, Marcus Semien, Jon Gray, Kole Calhoun, Mitch Garver

What's Going Right: Spending big money in the offseason showed they want to win and win now. They started the year off slow but have come on in recent weeks.

What's Going Wrong: Starting the season slow, they are playing catch up now in the standings. They are a couple arms away from doing any real damage to top teams.

Bottom Line: The more time this roster has together, the more they'll improve. The chemistry is starting to show, too. While I'm not a big believer in building a team around Seager and Semien, they are pieces to a pretty impressive roster that could overtake the Angels and compete with Houston in the AL West.