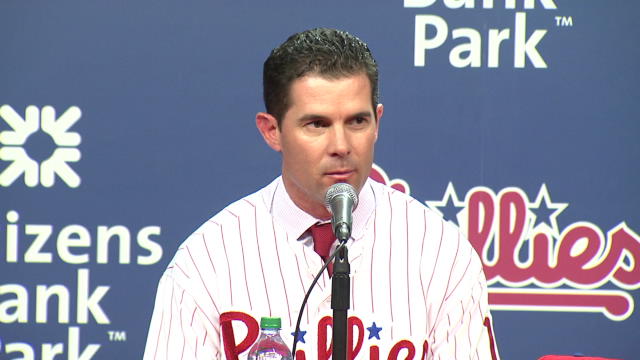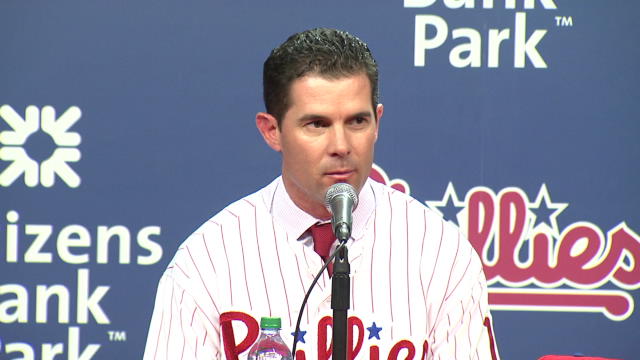 Veteran leadership is hard to come by, so it's no suprise that many teams are interested in bringing in a well-respected veteran who is still capableof batting .280 plus. Over a dozen teams have contacted the Phillies regarding Michael Young.  The Phillies have inisisted they are not looking to "sell" at the trade deadline, and with their late surge before the All-Star break, they look as though they might in fact be buyers.
There is a clear need in Philly for a center fielder now that Ben Revere has a broken foot, and the only logical starter left is John Mayberry Jr. Mayberry has had success in the past, but it is pretty obvious he works best in a platoon role.  Revere's production is going to be hard to replace, especially without giving up something.
Sadly, Young looks like the best bet to be traded by the Phils. Kevin Frandsen has played great this season off the bench and may be able to equal Young's performance. Also, Young may be able to bring someone back in return who could start in center field or at least contribute out of the bullpen.
Most talk surrounding Young has the Red Sox or Yankees most interested in the veteran, but he would be a good addition to most teams in playoff contention since he plays multiple positions. It is going to be interesting to see if Phillies general manager Ruben Amaro decides to hold tight and not make any moves to make a run or if he gives in to the pressures of the Philadelphia baseball community, which is looking to get a better bullpen in place ASAP.