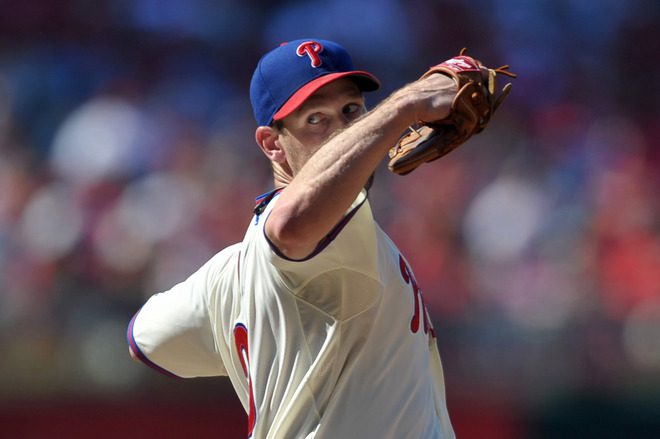 After much speculation it appears the Philadelphia Phillies will not be dealing Cliff Lee.  Lee is going to be an integral part of the team in 2014 and beyond. The truth of the matter is the Phillies were listening to offers, but they were only going to trade Lee if they received a first-born son, pot of gold and three wishes from a genie in return.
The Boston Red Sox' decision to trade for Jake Peavy all but assured that Cliff Lee would continue playing in red pinstripes.  The Sox were not willing to give up their top two prospects for Cliff Lee. Although he would be a better fit than Peavy, the amount of money owed to Cliff Lee was a huge deterrent to getting a deal done. Phillies GM Ruben Amaro was said to be asking that any team acquiring Lee pick up all of his remaining salary. His contract is one of the highest in baseball, which made this an unreasonable request.
So, expect some small deals to come today, but I would be shocked if Cliff Lee is involved in any of them. The Phillies rotation next year will be fronted by Cole Hamels and Cliff Lee again. Now, if the Phils can only get some bats to help them out.