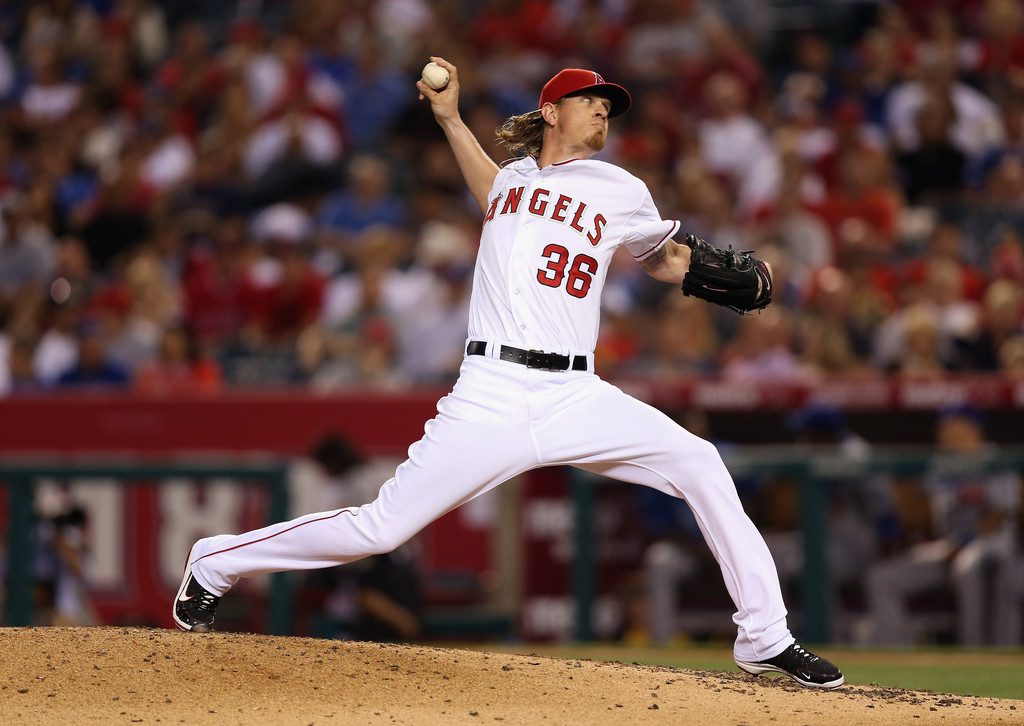 Taking a look around the league, here's a recap of last night's action and suggestions for your fantasy baseball team.
Mr. Clutch (pitcher) – Jered Weaver, fresh off the disabled list last night, went 6.0 innings and allowed five hits and an earned run while striking out seven agiainst the Dodgers. This was his first game back after suffering a broken elbow in his non-throwing left arm. Jered Weaver should have no problems going forward as illustrated last night, and he should deliver top-10 results.
Mr. Clutch (hitter) – Ryan Zimmerman went nuts last night and doubled his home run total for the season. Zimmerman went 3-for-4 with three home runs, three runs and four RBIs. I have never been a Zimmerman guy, but a game like this might get him going and justify the high draft status Zimmerman had at the beginning of the season. Right now, he is on pace to put up his solid numbers from last season.
Surprise, surprise! – Dioner Navarro came out of nowhere and went 3-for-3 with three home runs, four runs, six RBIs, and a walk last night against the White Sox. This was easily a career day for Navarro but lack of playing time makes him fairly worthless except for in two-catcher deep, NL-only leagues.
Here comes the heat – Domonic Brown continued his hot week by going 2-for-4 with two home runs, two runs and two RBIs. Based on his draft status, he has been a steal this season and should be owned in all leagues at this point. The only thing I am concerned about is his .298 OBP, but when he is SLG .519 and has 13 home runs on the season, you learn to live with it.
Left out in the breeze – My David Phelps love fest was ruined last night after he got absolutely rocked. He only recorded one out, but by that time, he had surrendered four hits, four earned runs and two walks. Phelps was dealing with a forearm injury, which may explain this outing. He takes on Cleveland next Monday, so I think he is worth stashing for that game.
Who's trending? – After serving a 50-game suspension, Yasmani Grandal has been thrusted into the primary catching role for the Padres. If you are in need of catching, Grandal should be an immediate pickup. Last season, in 226 plate appearances, he had a .297.394/.469 slash line with eight home runs. That's good enough for a top-10 catcher this season.
Bench me, please? – What has happened to B.J. Upton? The K% of 34.6 is just insane. His .204 BABIP as compared to his .319 career BABIP kind of tells you he has been a bit unlucky this season, but at this point, he is not own-able in 12-team mixed leagues. He is a player I would keep an eye on, though. If he gets going, he on one of the rare players who can give you 20+ home runs and 30+ steals in a heartbeat.
The Streamer – While I am a big Brandon McCarthy believer, I would not stream him against Texas tonight. Instead, I would go with Andrew Cashner against the Mariners. He has not been delivering the 10.10 K/9 like he did last season, but his WHIP and ERA have improved this season. Deploy with confidence!
comments