The New York Yankees season was, yet again, a disappointment. In 2017, the Yankees let go of longtime manager, Joe Girardi, and replaced him with Aaron Boone. The Yankees were just a few pieces away from bringing number 28 back to the Bronx. Instead, the find themselves still struggling and progressively getting worse. They find themselves in a situation where they need to plug in a few holes. So far this offseason, we've seen the departure of hitting coach, Marcus Thames, assistant hitting coach, P.J. Pilittere, and third base coach, Phil Nevin. They are currently unsure of Aaron Boone's status, although many believe he will be back as the Yankees skipper. Their problems go deeper then just the coaching staff. These are a few moves that would significantly help the Yankees.
Trade for Matt Olson or resign Anthony Rizzo
The Yankees found themselves in a situation at first base due to Luke Voit not being able to stay healthy. So at the trade deadline they acquired Anthony Rizzo from the Cubs. Rizzo seemed to be just a rental but now have a decision to make. Do they want to resign Anthony Rizzo or go after another first baseman? The relationship between Luke Voit and the Yankees seems to be a issue. Voit is likely to be dealt this offseason. It could be a package for A's first baseman Matt Olson.
Lock up Aaron Judge and name him captain
Aaron Judge just had his best season since his rookie year and is the leader of the Bombers. We haven't seen a player have this much impact on the Yankees since Derek Jeter. Aaron Judge was on record saying he wants to be apart of this organization for his entire career and wants to bring a championship back to the Bronx. A move such as locking up Aaron Judge and naming him captain would set the tone for this team. Judge deserves to have a voice in this organization just like Jeter did.
3. Sign either Carlos Correa or Corey Seager
The Yankees severely need to figure out their SS situation. Gleyber Torres is obviously not a SS and we've known that for quite some time. With Anthony Volpe still a couple years out, if the Yankees want to win they need a true SS. Coming to mind is either Carlos Correa or Corey Seager. Both players significantly better than anything the Yankees have thrown out there in recent years. With the departure of Didi Gregorius in 2019, the Yankees have seemed keen on forcing Gleyber Torres in that spot. Since moving back to 2B, he has been significantly better on both sides of the plate. Signing one of these guys would easily take care of our worries at SS.
4. Sign a proven pitcher to add behind Gerrit Cole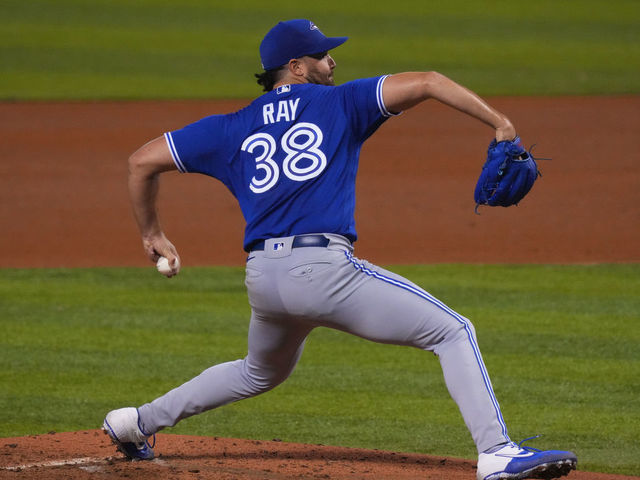 Yankee pitching seemed to be the least of their worries this past year. Having a good pitching staff along with a dominant bullpen was the Yankees M.O. this year. However, we found ourselves questioning the pitching, even Gerrit Cole. Signing a proven number two, to slide in behind Gerrit Cole would do wonders for this team. Players such as Kevin Gausman or Robbie Ray come to mind for this pitching staff.
There is no question there are more holes to be filled on this team but this would be a magnificent start. Hal Steinbrenner has been questioned by many if he is the right man to lead the Yankees, it's now time for him to prove people wrong. The Yankees need to start getting away from the analytical type of baseball and just play the game. The Yankees have been insanely successful without getting too crazy into analytics. This team very well could be a World Series contender next season, the only question is, is Hal willing to make the moves to push the Bronx Bombers back into that spot?
comments