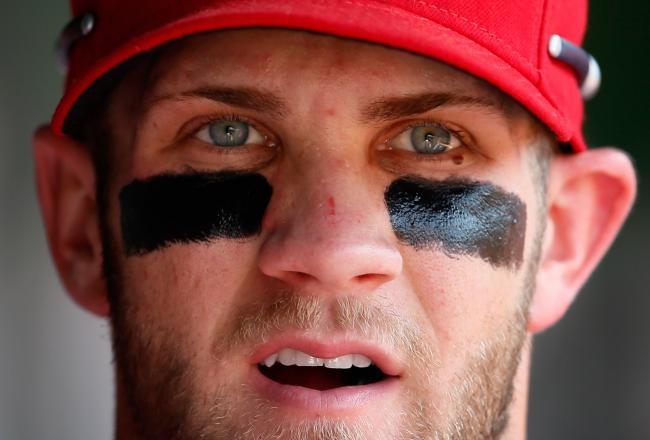 The Padres have entered the Bryce Harper sweepstakes over the last few days. Much like their interest in Manny Machado (and J.T. Realmuto to a lesser degree). The methodology is obvious: the market scarcity for long-term $250 million dollar contracts over the course of 7-10 years for players, and organizational reluctance to invest in one player for nearly a decade has shifted.
The unwillingness, in large part, is based on analytic departments ability to make better usage of value and because so many long term contracts have failed in previous years. However, this isn't like when the Angels signed a 32 year-old Albert Pujols. Bryce Harper and Machado are entering their prime at just 26, and are generational type players on an elite level.
So, why aren't more teams in on such rare talents?
I already touched on that to some degree, but it also appears that Scott Boras (Bryce Harper's agent), misread the market supply and demand, and in doing so the Padres level of seriousness and willingness to jump in became more evident.
Why wait?
The Padres have been very reluctant to trade their elite prospects thus far to acquire top talent. Their plan is to stay on course without deviating from the rebuilding process – waiting for the right time to leverage the best farm system in baseball and their prospect capital to cautiously advance their window — to not only compete, but be in the hunt for a World Series and be competitive year in and year out. This has become more tempting than ever with so few teams in on adding the two super stars.
Pairing elite caliber generational players with their young core, to build up around, protect their development around top prospects such as Fernando Tatis Jr. and Luis Urias. In addition, to holding onto more of their assets while instead using more money, as opposed to emptying their farm would be advantageous — if not brilliant. Moreover, it would sell tickets, merchandise and be as big a win in the box score as it would be in ticket sales and excitement.
The market has come to the Padres, so to speak, and with only a few teams willing to spend serious money, the Padres and their front office brass could erase a lot of past failed ownership investments, negative fan perception and empty promises by being the anti-Spanos.
Not only is Bryce Harper an elite ball player, a top five player in MLB, he will also be on the cover of the video game MLB The Show 19. While that may seem silly, that kind of mainstream advertising is huge.
Harper had a down year last year, and even on his down year he triple slashed .249/.393/.496 with a .889 OPS, in addition to 34 2B's and 34 HR's and 3.5 WAR (Wins Above Replacement). He is projected to be worth near 5 WAR this year, and has had as much as 9.3 WAR before. Something the Padres haven't had in a very long time. Harper's best year in 2015 would have ranked him ahead of Ken Caminiti for the single-season franchise best in slugging percentage and OPS. That year Cami won the MVP in 1996. The Padres All Time Homerun Leader is Nate Colebert with 163. Bryce Harper has already slugged 184 HR's during his tenure with the Narionals.
Bryce Harper's preference to be close to his home in Las Vegas could play a role. His wife is from San Diego, and was married in San Diego at the Mormon Temple, so it may not be unfathomable to think SD might have an edge, all things being equal. He would be just a five and a half hour drive away from his home in Las Vegas and a little over an hour flight.
The Padres' shot-callers flew to Las Vegas for a meeting with the slugger. The meeting included A.J. Preller, manager Andy Green and general partner lead investor Peter Seidler. The national media has downplayed the Padres' seriousness and probability to land Harper, and dubbed their meeting "extended due diligence". That being said, I can't remember a part-owner from San Diego flying in for a meeting with said agent and player before to merely gauge mutual interest.
While Machado fits the Padres' needs more ideally, Harper may be a better mutual fit given every factor.
comments