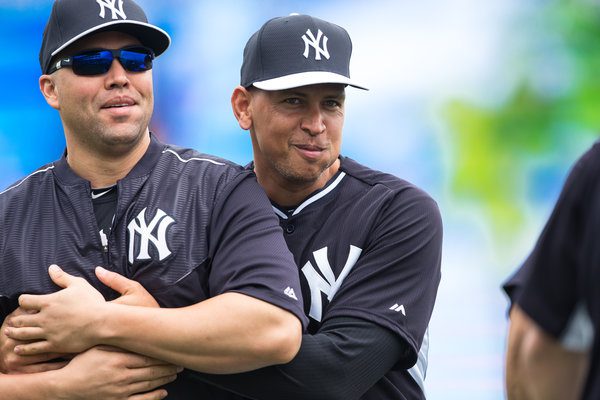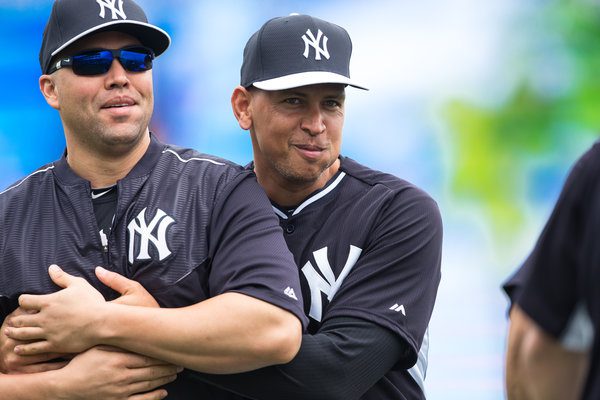 A year ago, I launched That '70s Project because I have memories of being alive in the decade that gave us both the Fonz and Mork from Ork. And players born in the '70s are like glaciers: still on view, but disappearing before our eyes. The world needs glaciers more than it needs older ballplayers, but tracking their disappearance is something that nobody else is doing, so I'm volunteered for the job.
As with anything else, there were some findings I expected to see, and some I did not. First, the expected ones.
There are fewer players from the 1970s in the game than there were at this time last year. A year ago, there were 77 players on a big league 25-man roster, or about 8% of the players in the game. Thanks to retirements, injuries and DFAs, there are currently 56 such players, and 55 if Grant Balfor does not catch on someplace after his recently-announced DFA from Tampa. This represents only 7% of big leaguers in the game.
Granted, some players — including Chris Capuano, Joe Nathan and Coco Crisp — are on the disabled list but expected back shortly. Others are on the 60-day DL, and their returns to the diamond are less assured. Cliff Lee and Bronson Arroyo are among these players. So the numbers may move slightly as the season progresses, but the expected decline is taking place.
Also as expected, the majority of the players on the list are pitchers (32 players, including Balfor). Some teams have several '70s-vintage pitchers on their staffs, but no position players of that age. Kansas City and San Francisco have a combined seven pitchers from the '70s on their rosters, but not a single catcher, infielder, outfielder or designated hitter.
There were three teams with no players born in the '70s on their rosters last year, and it's the same this year (Baltimore, the Los Angeles Angels and Oakland have rid themselves of old relics, at least until Crisp returns). But there were five teams a year ago with five or more players of the "Me decade" on their rosters, and there aren't any teams with more than four this year. Philadelphia still has the oldest roster in this regard, but they've dropped from nine such players to four this year.
Now onto the things I didn't expect. The first is the disparity between the two leagues. A year ago, their numbers were almost exactly the same, with 38 players in the American League, and 39 in the National League. But this year, the NL holds steady with 36 players, while the AL is down to just 20, including Balfor. What this means is the Senior Circuit has two such players per team, on average, and the Junior Circuit has just one.
Another unexpected finding: There aren't more Designated Hitters on the list. The notion that DH-ing can extend a player's career extends to David Ortiz and Victor Martinez, but nobody else. That's not to say that Adam Laroche or Adrian Beltre can't also DH — both have already done so this season — but only Ortiz and Martinez are listed as a DH on their team's roster.
And a final surprise is there are a few catchers on the list. The idea of a wise, old catcher calling a game behind the plate has its appeal — think of Kevin Costner's Crash Davis in Bull Durham — but the physical demands on a player in his late 30s seems like it would be overwhelming. So my hat's off to David Ross, Wil Nieves, Carlos Ruiz and A.J. Pierzynski for defying these expectations.
Without further ado, here's a team-by-team breakdown of the players born in the '70s still in the game:
American League total: 20
Baltimore: None
Boston: 2 — Koji Uehara, David Ortiz
Chicago: 1 — Adam Laroche
Cleveland: 1 — Scott Atchison
Detroit: 1 — Victor Martinez
Houston: 1 — Chad Qualls
Kansas City : 3 — Jason Frasor, Jeremy Guthrie, Chris Young
Los Angeles: None
Minnesota: 1 — Torii Hunter
New York: 2 — Carlos Beltran, Alex Rodriguez
Oakland: None
Seattle: 2 — Fernando Rodney, Willie Bloomquist
Tampa Bay: 2 — Grant Balfour (DFA pending), David DeJesus
Texas: 2 — Colby Lewis, Adrian Beltre
Toronto: 2 — Mark Buehrle, R.A. Dickey
National League total: 36
Arizona: 1 — Brad Ziegler
Atlanta: 3— Jason Grilli, Eric Stults, A.J. Pierzynski 
Chicago: 1 —David Ross
Cincinnati: 3 — Kevin Gregg, Jason Marquis, Marlon Byrd
Colorado: 2 — LaTroy Hawkins, Rafael Betancourt
Los Angeles: 3 — Joel Peralta, Jimmy Rollins, Juan Uribe
Miami: 1 — Ichiro Suzuki
Milwaukee: 2 — Kyle Lohse, Aramis Ramirez
New York: 3 — Bartolo Colon, Michael Cuddyer, Buddy Carlyle
Philadelphia: 4— Carlos Ruiz, Ryan Howard, Chase Utley, Aaron Harang
Pittsburgh: 1 — A.J. Burnett
San Diego: 3 — Joaquin Benoit, Wil Nieves, Clint Barmes
San Francisco: 4 — Jeremy Affeldt, Tim Hudson, Javier Lopez, Ryan Vogelsong
St. Louis: 2 — Randy Choate, John Lackey
Washington: 3 — Jayson Werth, Matt Thornton, Reed Johnson
And finally, similar to the way that the awards shows on television have an annual "In Memoriam" montage, the list of those who were on last year's list but not this year's includes the following players:
Chris Capuano (on DL), Scott Downs, Adam Dunn, Paul Konerko, Joe Nathan (on DL), Raul Valdes, Bruce Chen, Raul Ibanez, Josh Willingham, Hiroki Kuroda, Derek Jeter, Brian Roberts, Alfonso Soriano, Nick Punto, Coco Crisp (on DL), Heath Bell, Jose Molina, Bronson Arroyo (on 60-day DL), J.J. Putz, Eric Chavez, Gerald Laird (on DL), Ryan Ludwick, Jamey Wright, Greg Dobbs, Rafael Furcal, Mike Adams, Cliff Lee (on 60-day DL), Wandy Rodriguez, Marco Scutaro, Mark Ellis, Rafael Soriano 
A few of these names will make it back onto the field this year, but we've seen the last of some, at least in a major league uniform. Eventually, all players on the list above will end up on the list below, if I keep doing this long enough. Let's enjoy them all while we still can.
comments