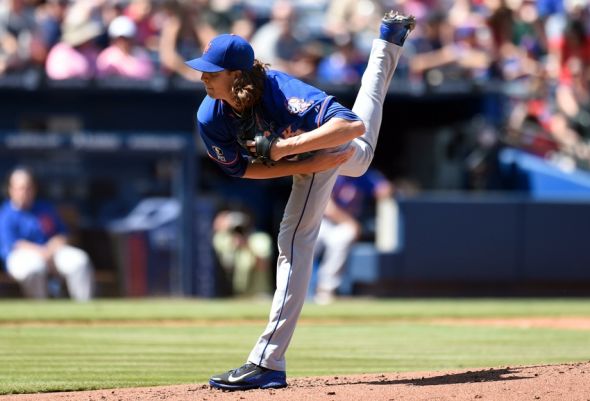 The Mets need to rebuild, but will they?
The Mets are in the midst of a second consecutive year from hell; following back to back playoff appearances in 2015 and 2016. As they have done throughout their history, the Mets have eschewed from building around position players and instead have focused on great starting pitching. Even though the Mets have been a laughingstock recently, their starting pitchers, led by Jacob deGrom, the probable Cy Young winner, would bring back a ransom in any trade.
Having young, athletic, cheap every day, star players has become the common denominator in all winning teams. We won't bore you with the entire list, but some of the greatest hits are: Aaron Judge; Gleyber Torres; Mookie Betts; Francisco Lindor; Jose Ramirez; Alex Bregman; Carlos Correa; Kris Bryant; Anthony Rendon; Trea Turner; Rhys Hoskins; Ozzie Albies, Ronald Acuna, and AJ Pollock.
Since injuries are rarer among position players and their performance is more consistent year in and year out, the logic of building around hitters is rather simple. The Mets have three players who should be on that list – Dominic Smith; Michael Conforto and Ahmed Rosario; unfortunately for the Mets, none of them have met expectations thus far. Conforto seemed the likeliest to hit stardom – he hit nine home runs in 57 games as a rookie in 2015 and then two more in game one of the World Series.
Although he regressed mightily in 2016, he rebounded with what appeared to be a breakout year in 2017, when he was far and away the Mets best position player – he hit 27 homeruns, with an OPS north of .900 – until a devastating shoulder injury short-circuited his season. Initial reports had him missing up to half of the 2018 season, however, he was able to get back into action after missing just a handful of games in April. Rosario and Smith just haven't been able to hit at the major league level yet. This is the fifth consecutive season the Mets have attempted to construct a winning team around a would-be superstar pitching staff.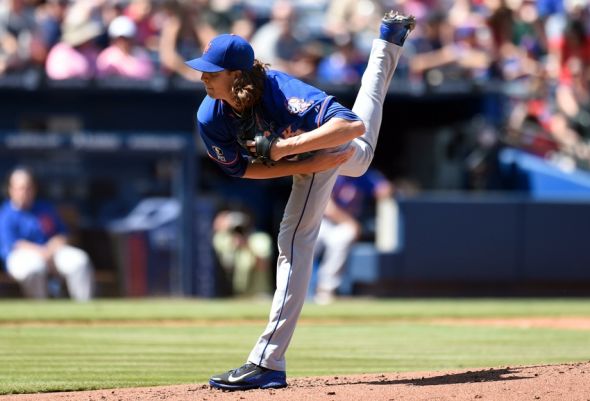 Some may point to the magical run of 2015 when a healthy Matt Harvey; Jacob deGrom; Noah Syndergaard and Steven Matz led the Mets to the WS. That was a bit of a mirage, however, as the Mets were a shade over .500 at 52-50 when they acquired Yoenis Cespesdes at the trade deadline and then watched him have one of the great last two months of a season in recent history- 17 home runs; an over .600 slugging percentage in 57 games as he strapped the Mets on his back and carried them to a playoff berth.
The Mets were also the beneficiary of the Nationals winning only 83 games, far below expectations and what pundits expected. Although their starters pitched well for the most part during the post-season, it was Daniel Murphy – who homered in seven consecutive games – and was the hero of the playoffs (until a pivotal error in game four of the World Series). The Royals, the team that broke the Mets heart in that World Series provided the exact blueprint the Mets should follow. After the 2010 season, the Royals, coming off a 67-win season, had one desirable asset – Zack Greinke – who was under team control for two more years at a reasonable salary.
Understanding that Greinke's value was deteriorating each day closer to his free agency, the Royals traded him to the Brewers in December of 2010 for a package headlined by Lorenzo Cain and Alcides Escobar – both young, fast, athletic defenders at crucial positions, center field and shortstop. Although it took a few years for the trade to yield positive results, those two players played a huge role in the Royals going to consecutive World Series.
Also, of note, the Mets play in a division with the Nationals; Phillies and Braves who all have an abundance of the aforementioned young, productive controllable, every day players. Even if the Nationals lose Bryce Harper this winter, they are well-positioned for the future with Juan Soto; Trea Turner; Anthony Rendon; Adam Eaton and Victor Robles, a consensus top-five prospect.
The Phillies trot out Rhys Hoskins, Odubel Herrera; Scott Kingery and have money burning holes in their pockets, which they will undoubtedly use on some major free agent(s) this off-season. And the Braves are the envy of just about every other team in the sport with their abundance of good-looking position players and pitchers too, as well as, a top three farm system; they also possess the jewel of all jewels in Ronald Acuna, possibly the most valuable commodity in baseball.
Quite simply, as currently constructed, the Mets are light years behind that trio and relying on their starting pitchers to stay healthy and continue to pitch well, year after year, is not a sound strategy, especially when you have minimal offensive prowess. The Mets need to mirror those teams by collecting their own group of offensive players and the way to do it is to unload their starting pitchers and bring back a collection of high-upside, young, athletic, position players. Will this happen? Probably not; the Mets rarely do the prudent thing.
What they have have floated is the starters won't be traded because they plan on being competitive next year; so that begs the question – what is the avenue for the Mets to contend in 2019? We can assume for a minute that the pitchers stay healthy and the new general manager rebuilds the bullpen. Then the work begins. For starters, let's eliminate the dream of Manny Machado and Bryce Harper, since the Wilpons' have never shown the appetite to shop at that level; we can also exclude Cespedes since he'll spend the year rehabbing from heel surgery.
Rosario and Conforto will definitely have jobs and we should include Jay Bruce and Todd Frazier as well, since they are both under contract. That leaves the Mets in need of a catcher; first baseman; second baseman and a center fielder – history says the Mets will attempt to fill these needs on the cheap – akin to putting a band-aid on a gunshot wound – eventually you'll need to face reality and go to the hospital.
The Mets are refusing to face their reality.