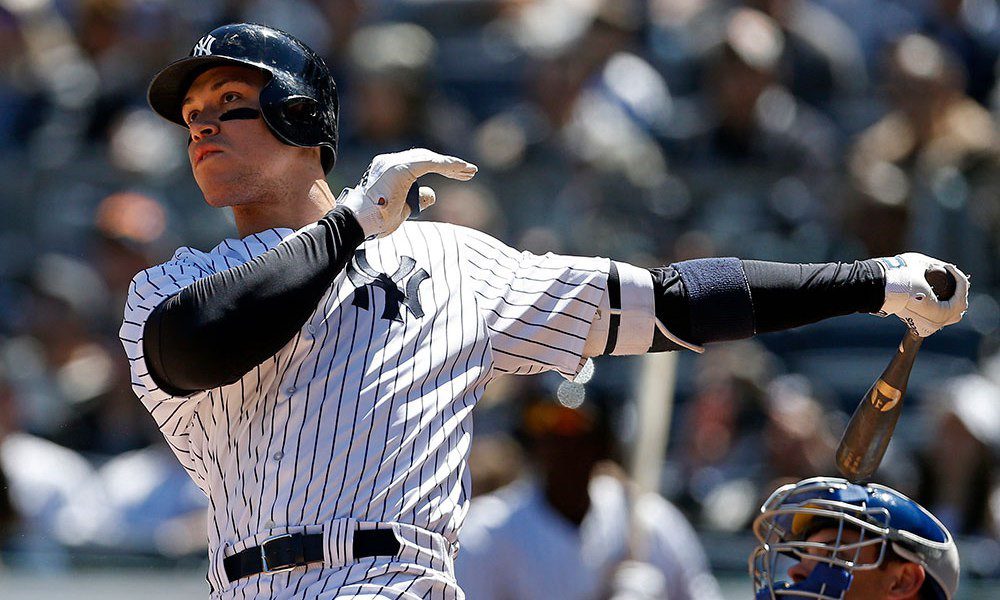 Yankees home runs on pace for over 20 miles
On July 11, 2018, the New York Yankees hit home runs 152, 153, and 154 of the season, breaking the MLB record for home runs before the All-Star break. The previous record of 151 was set in 1999 by the Seattle Mariners. These Yankees home runs are on pace to break the season home run record.
The '99 Mariners went on to club another 93 home runs after the break for 244 on the year and were led by Ken Griffey Jr. (48), Alex Rodriguez (42), and Edgar Martinez (24).
So far, for the boys in pinstripes, the 154 home runs have traveled a combined distance of 60,578 feet, or just shy of 11 and a half miles. With the island of Manhattan at 13.4 miles long, the Yankees, averaging a distance of 396 feet, are roughly 26 home runs shy of covering the entire island.
To no surprise, Aaron Judge has hit the longest homer of the season so far for the Yankees, blasting a 471-foot bomb off of Tony Barnette on May 23rd.
If the Yankees are to keep up their pace of 1.7 home runs per game, they're on pace to finish with 272 home runs, which would break the record of 264, set by the 1997 Seattle Mariners. Taking that same approach into total miles, the Yankees would hit 170,842 feet, or roughly 20 and a half miles. That's almost a full marathon. Wow.
Game 91: oh hey Sonny #NYYHRTracker#PinstripePride⁠ ⁠⁠ ⁠⁠ ⁠⁠ ⁠⁠⁠ ⁠⁠#BronxBombers

Greg Bird (7): 3️⃣7️⃣9️⃣ft
Tyler Wade (1): 4️⃣1️⃣0️⃣ft
Austin Romine (6): 4️⃣0️⃣0️⃣ft

Team Season Total: 1️⃣5️⃣4️⃣
MLB record: 2⃣6⃣4⃣

— Steve Angelovich (@angelsteve89) July 12, 2018