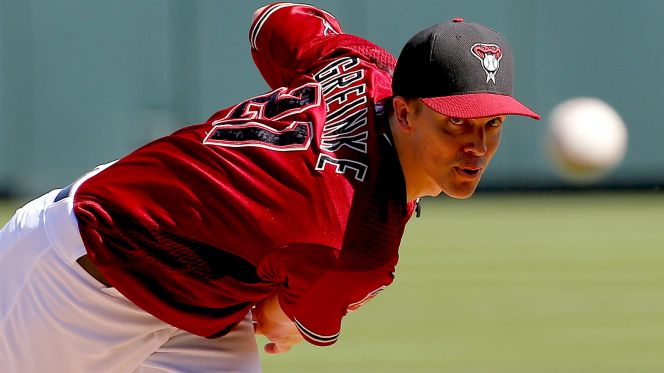 You may remember that Zack Greinke was shopped around this winter.
But there was very little, if any, interest in the veteran hurler.
And that should be a surprise: Greinke's contract comes with too much of a burden.
Take a look at this for example.
What you are look at there is 2019 Arizona Diamondbacks 2019 payroll.
At top of the list is, of course, Zack Greinke.
A 35-year-old pitcher is eating up $31.5 million dollars of payroll.
Incredibly, this means that Zack Greinke earns over 132% more than the second-highest paid player on the Diamondbacks.
That is absolutely insane.
He also accounts for more than 29% of the entire Diamondback's payroll.
But, even that is not the worst of it.
He is owed that as a 35-year-old with lots of innings on his arm.
He also has a deferred contract that kicks off in 2022, earning him $12.5 million per season for five years.
It made sense at the time when the Diamondbacks first signed Zack Greinke.
The deal was structured in that fashion in order to get his salary down during the 2016-2021 seasons to avoid issues with AAV.
So, even if the Diamondbacks did want to trade Zack Greinke, who exactly is going to pay that kind of money for him?
New York? Boston? Los Angeles?
Yeah, obviously those teams make sense.
But, alas, Zack Greinke's contract includes a trade provision that blocks a trade with 15 teams … and, most of the 15 teams, are considered "big market" teams.
So the Diamondbacks really kicked the pooch on this one.
In light of Bryce Harper's recent record-breaking contract, I think it is safe to say that Zack Greinke may currently have the worst contract in baseball from a team perspective.
comments