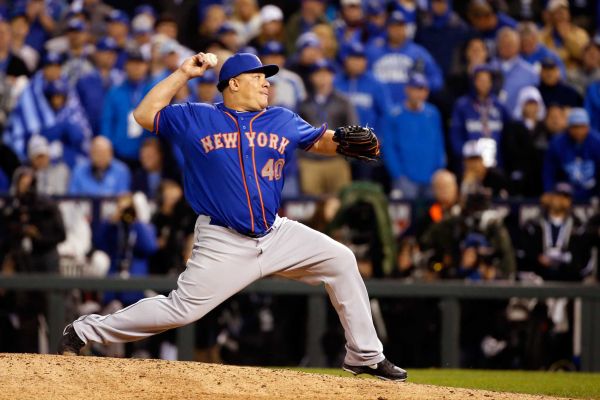 For the 2023 Major League Baseball season, fans and experts alike are guessing at the New York Mets' chances of making the playoffs as the season progresses. Predictions for the New York Mets' division in 2023 are as follows.
Roster Changes
Considering the MLB betting sphere, few teams remain as volatile as the New York Mets. Both instances carry an inherent risk when it comes to betting on the MLB in New Jersey, fading the team, and using the current odds to put a futures bet. This is mainly due to the Met's overreliance on high-impact starters that could ruin the season with a few slumps or critical injuries. For example, the Mets' chances of winning the National League East could improve if they acquired talented players who could fill roster holes and boost the team's overall strength. Adding a quality starting pitcher or a slugging outfielder, for instance, could significantly improve the Mets' chances of winning more games and advancing further in the playoffs. By watching the latest roster updates and player acquisitions, you can make more informed bets on the Mets' success this season.

Note: Eleven members of the 40-man roster are set to become free agents after the conclusion of the World Series. These players are:
Right-handed pitcher Chris Bassitt
Right-handed pitcher Edwin Díaz
Right-handed pitcher Mychal Givens
Right-handed pitcher Tommy Hunter
Right-handed pitcher Seth Lugo
Right-handed pitcher Trevor May
Right-handed pitcher Adam Ottavino
Right-handed pitcher Trevor Williams
Left-handed pitcher Joely Rodríguez
While it is unknown whether all of the players mentioned will return, several of them have a possibility. However, the majority of them are unlikely to be re-signed. The New York Mets' primary priority is to re-sign Edwin Daz, who has the potential to become the game's first reliever with a $100 million contract. The Mets are also interested in Brandon Nimmo, one of the few significant center fielders available on the open market. The team will also try to re-sign Jacob deGrom, though it is still determined whether they will make a convincing offer to attract him back to Flushing. Another team may successfully entice him with a competitive offer.
Playing Time and Results of Crucial Individuals
Even more so than in other sports, baseball relies heavily on the play of its star players. There are several key players for the 2023 New York Mets season. These include:
Jacob deGrom: deGrom is widely considered one of the best pitchers in baseball, and his dominant performances on the mound are a critical factor in the Mets' success. If deGrom continues to pitch at an elite level in 2023, it could give the Mets a significant advantage over their NL East rivals.
Francisco Lindor: Lindor was acquired by the Mets in a high-profile trade in 2021, and his ability to hit for power and play strong defense at shortstop makes him a valuable asset to the team. If Lindor continues to perform at an All-Star level in 2023, it could help the Mets win more games and contend for the division title.
Pete Alonso: Alonso burst onto the scene in 2019, winning the Home Run Derby and setting a new rookie record for home runs in a season. While he struggled somewhat in 2020 and 2021, Alonso could be a significant power hitter for the Mets in 2023. If he can return to his rookie form, it could give the Mets a potent offensive weapon and help them score more runs.
While we don't know which one, one of the Mets' top prospects will struggle in their first Major League season, leading to a demotion back to the minors.
That said, if the Mets can capitalize on their home-field advantage and win most of their home games, it could help offset any struggles they experience on the road. Additionally, if the Mets can win key games against their divisional rivals at home, it could boost the standings and help them secure a playoff spot.
Injuries
A team's overall success throughout a season can be severely hindered by the occurrence of injuries, which is an ever-present threat in baseball. The New York Mets will need all their healthy players to contend in the National League East.
The Mets' season could drastically alter if a key player went down with an injury. For instance, if the Mets lost their ace Jacob deGrom for an extended period due to injury, they might need help to keep up with other strong teams in their division, like the Atlanta Braves and Philadelphia Phillies.
Additionally, injuries to key players could create opportunities for opposing teams to take advantage of weaknesses in the Mets' roster.
New York Mets Trade Market
The New York Mets are also anticipated to be aggressive in the trade market. Given the many pitching requirements, the Mets may want to acquire at least one pitcher via trade, similar to how they acquired Chris Bassitt from the A's in March. While they will investigate free agency alternatives, it is still being determined whether they can meet all their needs through free agency.
It is crucial to remember that the Mets are committed to developing a long-term pipeline of talent in their farm system. While they are unlikely to deal with top prospects, they do have depth at positions such as shortstop, third base, and catcher. Prospects like Ronny Mauricio, Mark Vientos, and Kevin Parada are now blocked in their natural positions and could be trade candidates. Seeing Mauricio or Vientos participate in trade talks would not be unusual.
Who are the players that need to be added to the 40-man roster?
The New York Mets will likely make many trades after the November 15 Rule 5 Draft protection deadline. This is primarily because most of their top prospects are either already on the 40-man roster or need to be more experienced to be eligible for the draft. Players signed at 18 or under must be added to the 40-man roster within five seasons, while those signed at 19 or older must be protected within four seasons, according to the Rule 5 Draft.
However, two outfielders in the Mets system stand out as probable candidates for protection. The first is Jake Mangum, a 26-year-old who could make his MLB debut next year. The other is Stanley Consuegra, a 22-year-old talent regarded higher than Mangum but has yet to play above Single-A ball. Should the Mets protect these or other players, they have enough roster space.
Final Words
With a roster that is expected to be competitive at every position and a pitching staff that could dominate opposing teams, the 2023 New York Mets have the potential to make a deep postseason run and contend for a World Series championship.