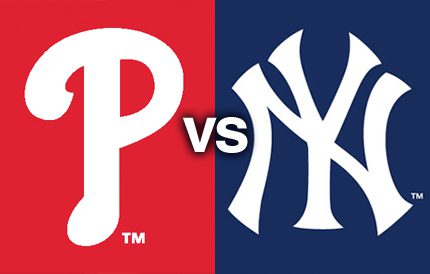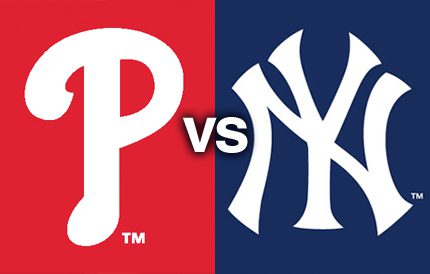 The Phillies offseason started with a bang, er, pop, as Ryan Howard grounded out to end game five vs. the Cardinals and blew out his Achilles tendon running to first. Howard, who may not even be back in time for spring training, made the last out of the division series this year just as he did in the NLCS last year. The Phillies joined the Yankees as number-one seeds who lost at home in game five. Alex Rodriguez made the last out just as he did in the ALCS last year. (See where I'm going with this?)
The similarities don't end there, though. Every Philly starting fielder but Hunter Pence is over 30. Six of the nine starters (including DH) for the Yankees are over 30. While each team had great regular seasons, they again fell short in the postseason. A lot of that had to do with the offenses. With some of these batting averages, their respective teams might have preferred that Mario Mendoza was hitting instead. For the Yanks, Derek Jeter hit .250, Nick Swisher hit .211, Mark Teixeira hit .167 and A-Rod hit .111. For Philly, Pence hit .211, Howard and Placido Polanco each hit .105, and Carlos Ruiz hit .059.
Each team has a lot of questions going forward to next year. CC Sabathia will most likely opt out of his contract. The Yankees will try to re-sign him; however, he lost effectiveness down the stretch, noticeably gained some weight during the season and had knee surgery last offseason. Assuming they re-sign him, they will have an empty spot in the rotation. Freddy Garcia probably won't return and Bartolo Colon may not be back either (unless he doubles the stem cells this offseason). They will probably get an outside pitcher whether it's through trade (cough, King Felix, cough) or try to fill the spot through the farm system.
Swisher has a team option for next year. If the Yankees want to make a change, this would be the spot to go to. However, looking at the free-agent market, there isn't too much available, so they make pick up Swisher's option. Finally, the team needs to decide whether or not Jesus Montero will be a catcher or strictly DH, especially as the left side of the infield isn't getting any younger.
For the Phils, Jimmy Rollins, Ryan Madson and Raul Ibanez will be free agents, and Roy Oswalt and Brad Lidge both have options. I will assume Ibanez won't be back, and they will go with prospect Domonic Brown and a Josh Willingham-type of player to platoon in left. Madson established himself as a closer this season and will be a hard sign for the Phillies because he will be pricey. Oswalt is another interesting case. The emergence of Vance Worley, along with paying Joe Blanton $10 million on a team with limited flexibility, will make keeping Oswalt a tough call.
Rollins is going to want a lot of money. However, he is 33-years old with declining numbers. His buddy, Sabathia, thinks Jimmy will go home and play for the San Francisco Giants. The Phillies don't have any options internally to replace him, and, unless they break the bank for Jose Reyes, they will downgrade at the position if they don't bring back Rollins.
The Yankees and the Phillies will both have really good teams next year. Both teams will contend for the playoffs and the World Series next year. However, both teams have a lot of age, and a lot of things to figure out before next year to get back to the mountaintop.
Don't discount either. They'll be back and right in the thick of things.