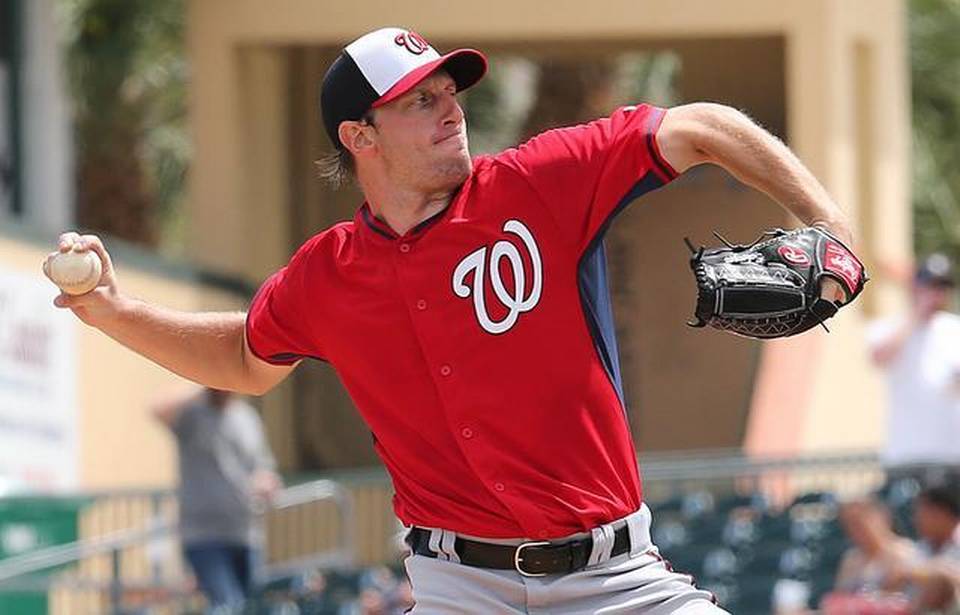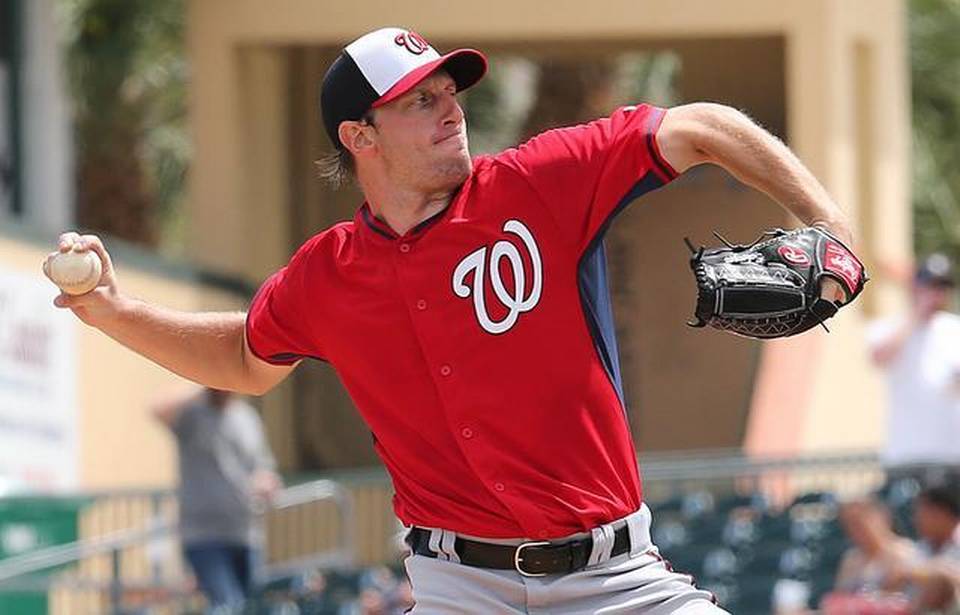 It's been a roller coaster ride for Washington Nationals fans over the last three years. Still hurting from the collapse in game five of the NLDS in 2012 and the anti-climax of 2013, they won the NL East by 17 games last year, only to fall again at the first hurdle in October. Now they're ready to go again with a bolstered pitching staff and the added incentive that this may be the last season this team is together.
Offseason recap
It looked like it would be a pretty quiet offseason for the Nationals. The loss of Adam LaRoche was covered by moving Ryan Zimmerman to first base and Anthony Rendon to third, the pitching staff was strong and there were no obvious holes in the batting line up. That was until the team decided to go all in on Max Scherzer on a seven-year, $210 million contract. There were a few raised eyebrows at that deal, especially when Jayson Werth and Denard Span needed surgery and Rendon missed a few days of spring training with an MCL sprain. Nats fans are starting to question the wisdom of signing a vanity pitcher when it looks like a trade for a bat might be needed soon.
Position players
The infield merry-go-round has been in full swing over the winter. Zimmerman has finally made the move to first base permanent after struggling with his shoulder for the past couple of years. The Nats will be hoping that with four years left on his contract he can make the adjustment. The move also raises the question of second base now that Rendon is at his favored position at the hot corner. Danny Espinosa will be favored to win the job, but having batted a combined .200 with a strikeout rate of 34 percent in the last two years, he may find himself back in Syracuse before long.
The everyday outfield of Werth, Span and Bryce Harper is one that can not only dominate with the glove but also with the bat. However, each player has had injury concerns in the past year, and Werth starts spring training recovering from surgery while Span is out until at least May. Harper has also had issues with skipper Matt Williams, who has again questioned his effort at the start of the exhibition schedule. The experience of Nate McClouth looks like one of the few options on the Nats bench, if further trips to the DL is needed for any of the everyday guys.
Rotation
It was an interesting decision to add Scherzer to the pitching rotation, given that last year it lead MLB in ERA (3.03) pitcher WAR (22.8), walks per nine innings (2.15) and was 13th on strikes per nine innings (7.88). Scherzer joins after recording an ERA of 3.15 and career high numbers for innings pitched and strikeouts. He's likely to replace Stephen Strasburg as the opening day starter and relegate Tanner Roark, who himself had a 2.85 ERA last year, to the bullpen. The rotation, completed by Jordan Zimmermann, Gio Gonzalez and Doug Fister gives opposing teams very little chance of an easy day at the plate.
Bullpen
That bullpen suffered the loss of Tyler Clippard, who was traded to Oakland for Yunel Escobar. Also missing in 2015 is Rafael Soriano, who struggled for much of last season before being stripped of closing duties in September. There aren't many Nats fans who will miss the drama of those appearances. Much of the closing work will fall to Drew Storen, who is seen as a much safer pair of hands. There can be little doubt that the Nationals have the best pitching staff in baseball, but it in the field and at the plate where the fate of the season will be determined. 
Opening day lineup
Bryce Harper CF
Jayson Werth RF
Anthony Rendon 3B
Ryan Zimmerman 1B
Ian Desmond SS
Nate McClouth LF
Danny Espinosa 2B
Wilson Ramos C
Max Scherzer P
Prospect watch
With the Nats first-round draft picks all in the majors now, there looks to be a slight dip in the level of talent making its way through the farm system. Expect to see a little of Matthew Skole toward the end of the season. Fully recovered from his Tommy John surgery of 2013, he's likely to be the long-term replacement for Zimmerman at first. Outfielder Michael Taylor has already had a taste of the big time, with eight hits in 39 ABs, he'll be hoping there is more to come in 2015. The top two prospects for the Nationals are both right-handed pitchers, but don't expect to see A.J Cole or Lucas Giolito in Washington for at least the next couple of years.
Prediction
While everything in the 2015 garden appears to be sweet-smelling, the Nats are rapidly approaching a pivotal point in the life of the current team. At the end of this year, Span, Fister and Zimmermann will be free agents and Strasburg, Storen, Espinosa and Desmond will be eligible for arbitration. Having just paid big money for Scherzer, being tied into Zimmerman's contract, and with Harper and Rendon up for grabs, ownership will have big decisions to make or they may watch the team they have built slip away without reaching its full potential.
If everything goes according to plan for the Nats this year, then no one in the NL East will be able to catch them and they will go into October as one of the favorites to win it all. The problem is that things never go according to plan, and that's why we'll all be watching so closely this season as the Nationals have what may well be their last roll of the dice. My predicted record is 97-64, and this has to be the year when the Nats finally fulfill their potential and win it all.