Here we go! The 2021 draft is officially over. It's time to reload and move onto the 2022 class. I will say, the hitters in this class are more defined than 2021. Pitching, however, isn't as clear at the moment. Especially when we talk about high school pitchers.

Elijah Green, OF, IMG Academy (FL)
Much like 2020's top pick Spencer Torkelson, Elijah Green has been the consensus number one pick in 2022 for quite some time now. Green is the sort of player scouts drool over. At 6'3″, 215 pounds, he already has a major league body. Think Barry Bonds swing with Ronald Acuna's defense and speed. Plus-plus raw power, hit-ability is there. 70-arm with 70-run too. Come on! He's about to become a star.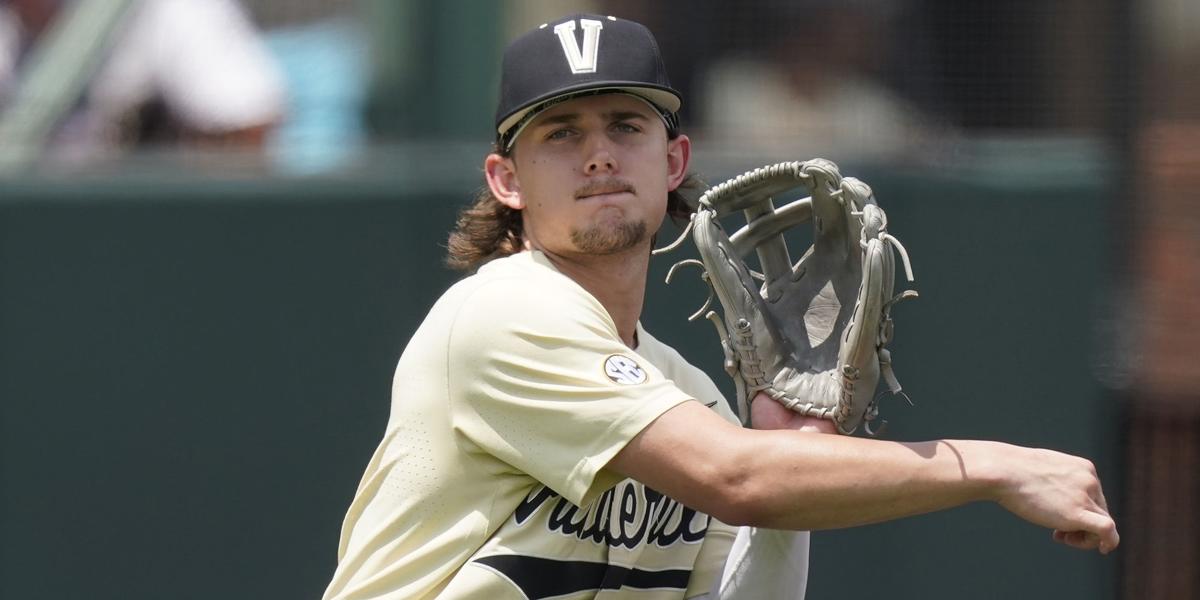 Carter Young, SS, Vanderbilt
As of right now, he's the best shortstop in this class. Carter Young took over shortstop after Austin Martin was drafted a year ago. He can do a little bit of everything. He reminds me of a Trea Truner/Dansby Swanson type of guy. He's taken a backseat this past season due to the star power of Jack Leiter and Kumar Rocker, but now it's his time to shine.


Brooks Lee, SS, Cal Poly
Between Carter Young and Brooks Lee, 2022 might turn into another Mayer/Lawler debate like 2021 had. I like that Brooks Lee can hit very well from both sides of the plate and displays the same type of power each side he's swinging. He's got the size you like to see for a shortstop of his caliber, and he displays quick hands at the plate and in the field. On the base paths he leaves little to be desired, but the rest of the package is there.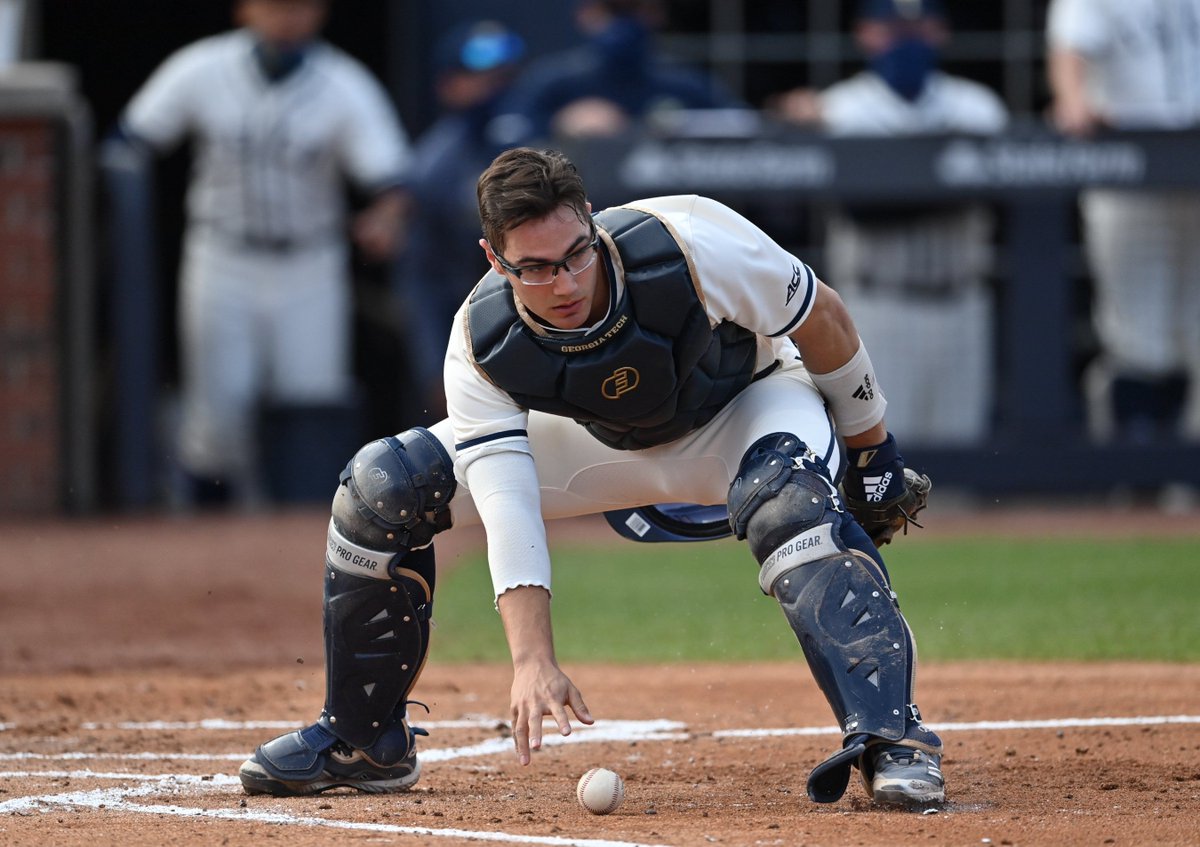 Kevin Parada, C, Georgia Tech
This year's draft is stacked with catchers. Parada and Mississippi's Hayden Dunhurst, right now, are the very best. From the get, his plus raw power stands out. His swing is electric and should be the model for any young ball player trying to improve their hitting. Behind the plate, he calls a solid game and his mental mindset is the best we've seen in the past two drafts.
Nate Savino, LHP, Virginia
Savino was a heavily scouted prep pitcher, who easily could've opted to turn pro early on, but decided to attend Virginia instead. He throws a mid-90s fastball with some exploding sink action that I can't stop watching in his scouting videos. His slider is strong and seems to be his punch out pitch more times than not.
Spencer Jones, 1B, Vanderbilt
Jones doesn't get enough love, and I don't know why. That changes in 2022. He'll be a focal point in Vanderbilt's lineup and we'll see just how special this kid is. In high school he was a big time two-way player in the form of a Brendan McKay. He's barrels the ball with ease and can even play outfield, if needed.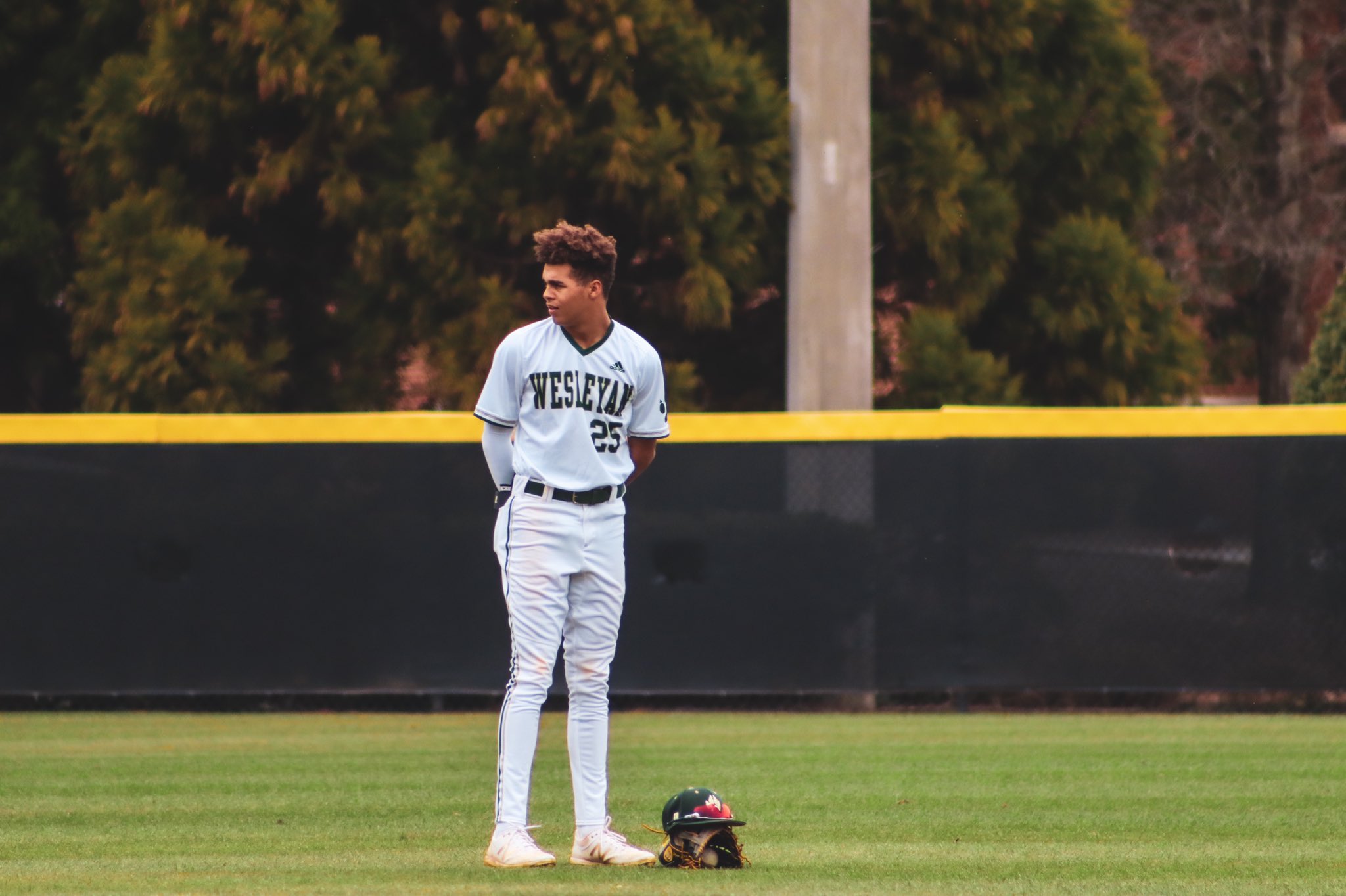 Druw Jones, OF, Wesleyan HS (FL)
Why does this dude remind me of former MLB star Andruw Jones? Because it's his son, that's why! Welcome to the prospect ranks Druw Jones. His athletic ability is among the best in this year's crop. He's 6'3″ and has the skills and instincts to stay in centerfield full-time. Much like a few other prospects on this list, he has plus-plus speed and amazes in the field and at the plate. The exit velocity off his bat is eye-popping. Much like Green, he has five-tool potential.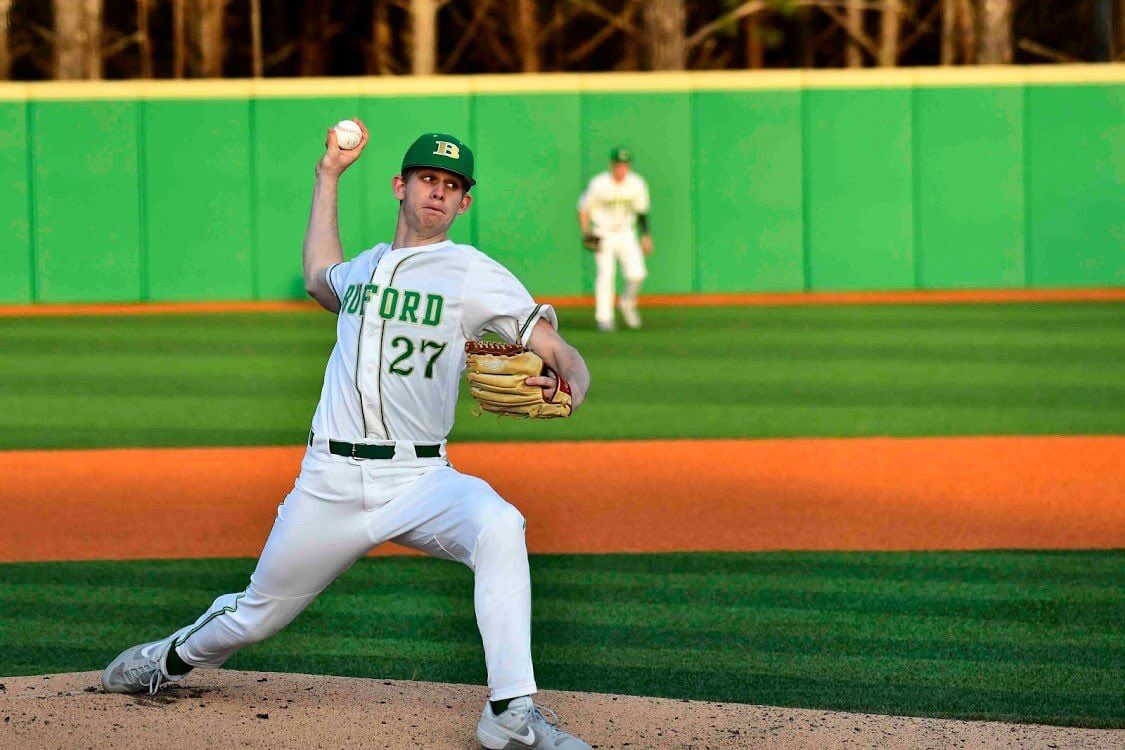 Dylan Lesko, RHP, Buford HS (GA)
Lesko has a good feel for the strike zone and paints it with three main pitches: a fastball that stays in the upper-90s, a sweeping slider that's his finishing pitch and a sneaky changeup that's also become a go-to finisher. The only downside about Lesko is that he's committed to Vanderbilt, so that means if he drops in the draft, he'll most likely not sign and try to win a title with Vandy, all while improving his draft stock.
Jace Jung, 2B, Texas Tech
His last name rings a bell, I'm sure. His older brother Josh Jung was drafted by the Rangers in 2018. Jace Jung's profile is comparable to Josh's. He's a thick, absolute masher whose maturity is starting to elevate at the dish. While he is a bat-first prospect, that's all you really need to see out of this type of player.
Hayden Dunhurst, C, Mississippi
In 2021, Dunhurst hit .280 with 43 RBIs and a .385 OBP. If you ask him, he won't settle for this. Expect big things from Dunhurst in 2022. He's got amazing work ethic and well-rounded skills that make him hard to forget about. His arm strength is elite and he has refined his hitting tool that I'm excited to see when he enters the 2022 season as one of two great catching prospects.


Brock Porter, RHP, Orchard Lake St. Mary's HS (MI)
I gotta show some love for my fellow Michigander, who also happens to be one of, if not thee, top high school pitcher coming into the 2022 draft at the moment. Porter's fastball has been clocked at 99 mph, but usually rides in the mid-90s for most of the game. He's got a plus-change up to go along with a decent curve. His slider needs some work, though. If he can keep his command in check and perfect his breaking stuff, he'll headlining all pitchers in this class.
Brandon Barriera, LHP, American Heritage HS (FL)
He sits between 92 and 94 the later he goes in games. I love his finishing slider, and he can top his heater out at 97 right now. He stands 6'1″ presently, but is still growing. He comes right at hitters and isn't afraid to throw inside. And if you read my articles, you know I say that pitchers who aren't afraid to throw inside have good success in the pros.