If I could compare some of these top prospects to all-time MLB players, wow, this article would've taken forever to write. Besides, I wouldn't dare show any disrespect to the great. Instead, I've highlighted 10 prospects and compared them to one present day MLB player to whom they match up well with in terms of future upside.
Sale
Bestseller No. 1
Sale
Bestseller No. 2
The following is in no particular order.
AUSTIN MARTIN, IF/OF, VANDERBILT
Comparison: Alex Bregman, 3B, Houston Astros
Martin's ceiling projection might damn near, if not is, the highest in the entire 2020 draft. Out of LSU, Bregman was selected by Astros with the second pick of the 2015 draft. The great unknown, at the time, was his power development. Everyone knew he could hit. But how would his power show against stud big league pitching? Hitting in the heart of the 2017 World Series winning Houston Astros should give you your answer. Martin's projections line up very well to Bregman's; only difference being Martin could become a full-time shortstop, where Bregman has since settled in at third.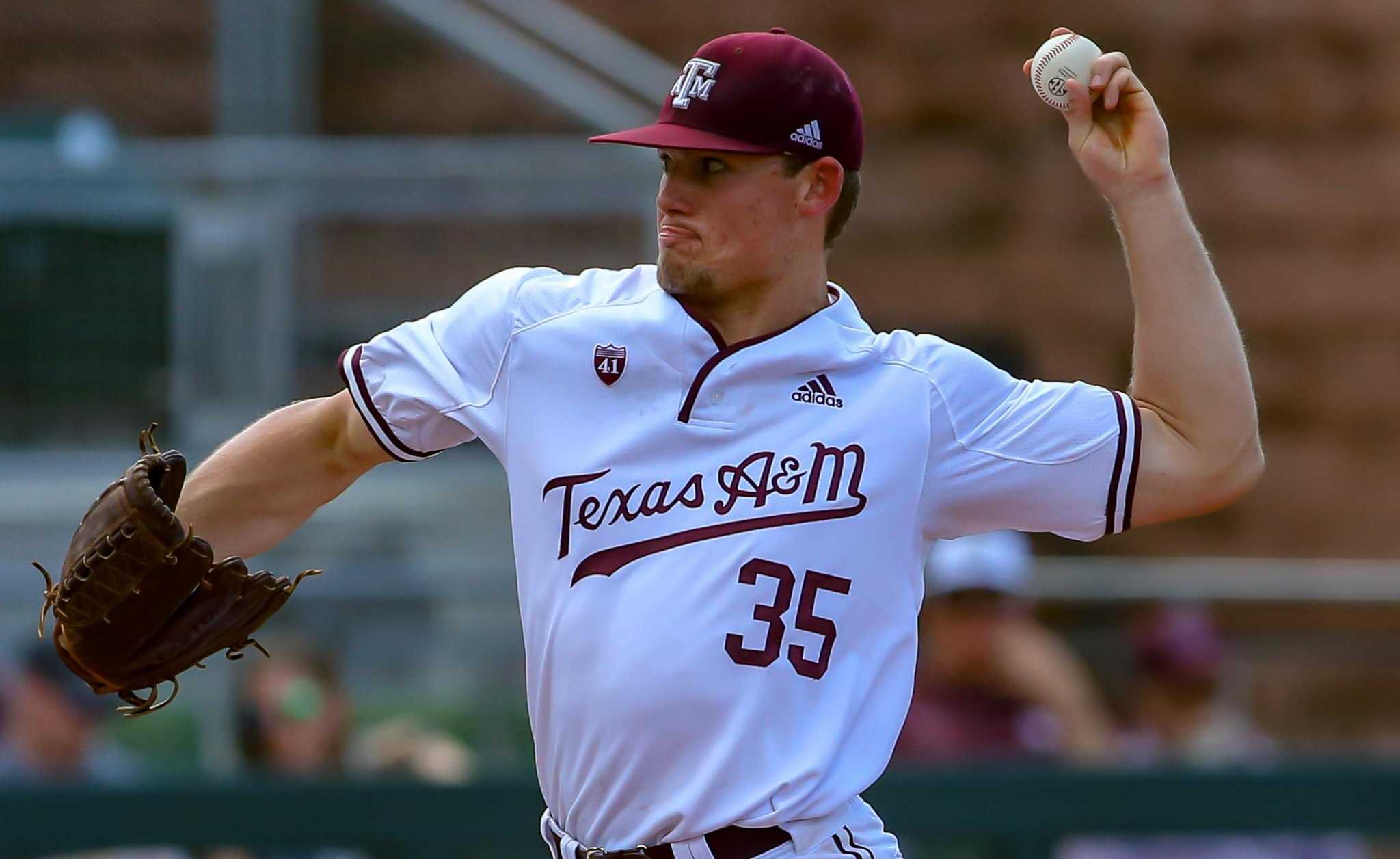 ASA LACY, LHP, TEXAS A&M
Comparison: Blake Snell, LHP, Tampa Bay Rays
Each have a strong 6'4″, 215-pound frame. Each have a crafty changeup and each are masters at changing their speeds to keep hitters off-balance. Lacy also compares to New York Yankees southpaw James Paxton somewhat, although, their throwing styles are very different. Lacy will enter pro ball more polished than any of those two were, which is kind of scary to consider if he keeps developing at a faster rate. I suppose that's why he'll probably be selected before Emerson Hancock.
NICK GONZALVES, 2B, NEW MEXICO STATE
Comparison: Keston Hiura, 2B, Milwaukee Brewers
A year ago I would've said Gonzalves matches better with a younger Starling Castro better than Hiura. Hiura seems to make the most sense looking at Gonzalves' skillset now. While Gonzalves' gaudy college numbers have made some experts question whether his competition was legit to gage his actual big league projection, it should be noted that Hiura also had some early doubters prior to being drafted. Gonzalves is expected to have more pop in his bat than Hiura when he reaches the show, while Hiura is more of a pure hitter. Where Gonzalves edges a bit better is his ability to play multiple positions in the infield. His destination is likely second base, same as Hiura, but he can also play shortstop and some third if the situation calls for it.
SPENCER TORKELSON, 1B, ARIZONA STATE
Comparison: Paul Goldschmidt, 1B, St. Louis Cardinals
You're thinking Pete Alonso, right? Everyone is saying that. I've read, maybe, two scouting reports that don't even mention the 'Polar Bear'. Yes, Tork and Alonso can absolutely rake. Their hitting power and their first base position make them clobber twins, I suppose. Goldy fits as more of a comparison than Alonso, however. Not the fine wine Goldy we see in Cardinal red presently, but the 2012 through 2017 version Goldy. Just like Goldy, Tork is a hitter before a masher, regardless of what some experts are saying. Tork's loudest toolset is his ability to hit for power but few talk about his patience at the plate. Few talk about his ability to hit to all fields. Few talk about the pureness of his hitting. Those high marks have been saved for Austin Martin. Study Tork's games as a Sun Devil. He's a special hitter that's on his way.
HESTON KJERSTAD, OF, ARKANSAS
Comparison: Andrew Benintendi, OF, Boston Red Sox
When Benintendi was being scouted he wowed with his hit ability as much as he wowed with his power. True, since debuting with Boston's big league club in 2016, he's shown more hit for average than hit for power, but make no mistake, the power is still coming. Benintendi didn't explode onto the scene as some thought. Only recently he's shown he could be a name in Boston to remember. Kjerstad's plate discipline, overall ceiling, glove in the field and his approach at the plate remind me of Benintendi so much. Kjerstad is much taller than big-B but both have the same sweet, fluid swing that adjusts toward direction hitting, instead of the go big or go home uppercut.
PATRICK BAILEY, C, NORTH CAROLINA STATE
Comparison: Mitch Garver, C, Minnesota Twins
Garver was a godsend for Minnesota in 2019. While he broke onto the scene a little late, debuting in the majors in 2017 at the spry age of 27, Garver can not only call a heck of a game behind the plate, he can hit too. Not as common of a thing for the catching position as one would think. While Bailey should get to the bigs faster than Garver did, he will be able to show his mature approach to hitting from the first pitch of minor league ball. His power projects about a 50 (on a 20-80 scale), where his hitting is a notch below that at 45. But Bailey should be able to make the needed adjustments on the farm to show he won't be a liability in an everyday lineup.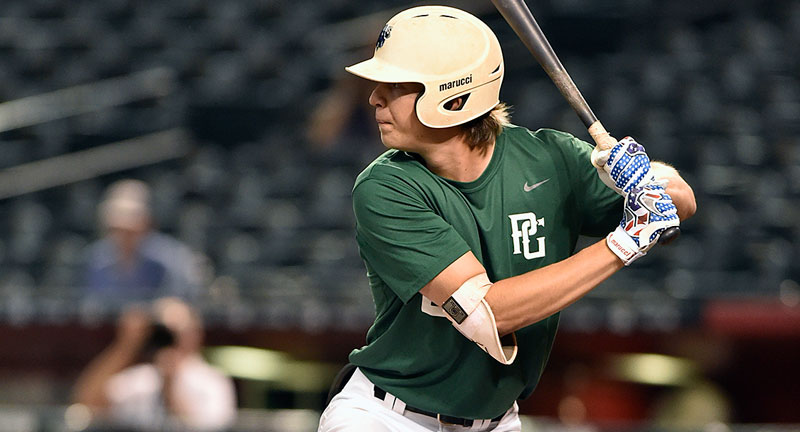 ZAC VEEN, OF, SPRUCE CREEK HS (FL)
Comparison: Austin Meadows, OF, Tampa Bay Rays
Five-tool potential prep star. Big, athletic body. Top-five pick potential. Meadows and Veen are twinsies. If not for Tork and Martin in this year's draft, Veen would make a case for number one overall. Meadows had top-five potential, too, and was eventually selected ninth in the first round of the 2013 draft. Veen should see the same type of development Meadows did in the minors before his call up.
EMERSON HANCOCK, RHP, GEORGIA
Comparison: Gerrit Cole, RHP, New York Yankees
Regardless of the mocks and more cons than pros recently of Hancock's top-three pick potential, I still believe he is the best pitcher in this year's draft. First being selected 28th in the first of the 2008 draft by the New York Yankees, then again with the first overall pick by the Pittsburgh Pirates in the 2011 draft, Cole was destined to become a star ace for some club. Hancock's mechanics, and more so his approach, are eerily comparable to Cole's. Both use their size to their advantage. They don't try to finesse a pitch that's just not there. Each stick to what works, and focus on command and control, knowing the speed will be there. Few pitchers are that confident and have success.
MICK ABEL, RHP, JESUIT HIGH SCHOOL (OR)
Comparison: Jack Flaherty, RHP, St. Louis Cardinals
Flaherty entered the Cardinals system with good velocity, not great, but like Mick Abel is getting analyzed now, earned high marks for makeup and maturity than anything else. Flaherty relied on his size to power throws over the plate, shunning his command and control, thus why it took him a while to reach the show. His progress was a slow and steady, no frills process, which to date has paid off. We should expect the same kind of path for Abel. He's very raw but the upside is there.
MAX MEYER, RHP, MINNESOTA
Comparison: Sonny Gray, RHP, Cincinnati Reds
Smaller pitchers with big arms and big hearts. Meyer matches with Gray almost identically. Both could touch the high-90s with their fastballs, at times maxing out at 100 MPH. Meyer's changeup is developing nice, which in comparison to Gray, would become an essential pitch to add to his offering. Historically, short right-handers have been undervalued. Meyer is cut from the same cloth as Gray. There's a fearlessness that can't be taught. And sure, with that mindset Meyer will get his ass handed to him at times, but to take a line from Rocky II when my man Tony "Duke" Evers was trying to plead with Creed not to fight Rocky a second time, "The man kept coming after you!". Meyer will do the same as Gray does today with each team he's landed with… He just keeps coming after you.
comments