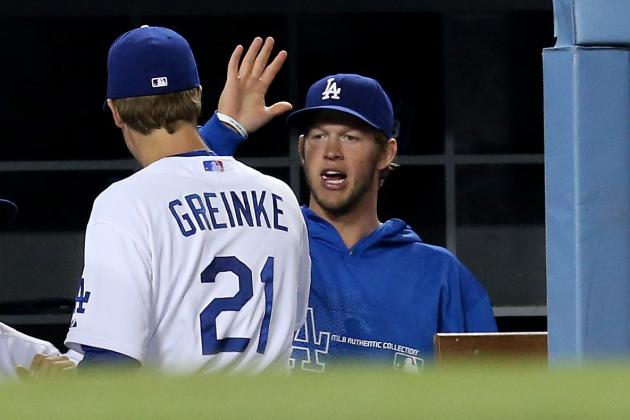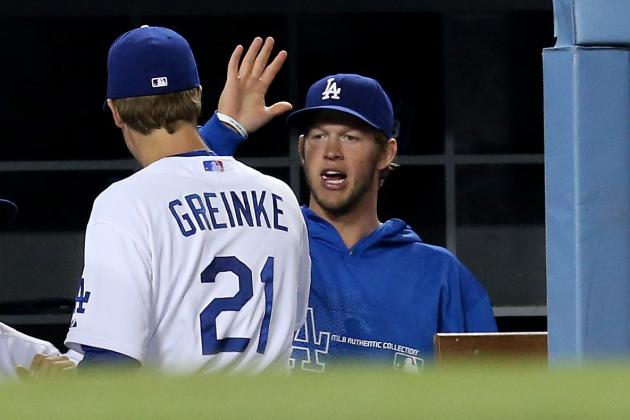 I believe tonight's feature game for baseball betting, in terms of learning about the process, is the matchup pitting Zack Greinke against Ian Kennedy. As we all remember, Greinke had a stellar 2013 season, going 15-4 with a 2.63 ERA. Kennedy clearly did not fare as well with his 7-10 record and pedestrian 4.91 ERA. But, despite the difference in starting pitching, this is a game to watch.
Why?
Simply because many people will be placing large wagers on the Dodgers or, to be absolutely specific, Greinke. In the money line betting system, going with an excellent pitcher is always a safe bet. And there may not be a better pitcher in baseball this year than Greinke. Normally, I would have no problem placing my money on him.
But not this game.
Let's remember that the Dodgers were absolutely stunned on Sunday night and, after just three games into this season, there is significant reason for concern in terms of baseball betting.
The reason? The Dodgers' bullpen was absolutely horrific.
On Sunday night, Brian Wilson imploded and allowed a three-run eighth inning. And, while in Australia, the Dodgers' bullpen allowed an unsightly five runs in its relief appearance.
Need help getting started with baseball betting?

Before you read the rest of this article, be sure to check out the following resources. If you want to get started in the wonderful world of baseball betting for pleasure, leisure or financial gain, these are the two best recommendations I can make to help you get started:

5Dimes.com — Five Dimes is the Porsche of online sports betting. Easy, trustworthy and stable. Plus, the customer service is top-notch. You can't go wrong placing your first baseball betting wagers here.
The ZCode System — The ZCode System is an online, automated sports-picking system that provides you with every little detail and nugget of knowledge you need to confidently place your winning picks.
While it is admittedly a small sample of work to draw conclusions from, it is the stuff of nightmares in the baseball betting world.
It is very difficult to place money on a safe-bet pitcher like Greinke knowing the bullpen behind him may not be as solid as needed to secure the victory for 2009 American League Cy Young Award winner.
So, let's look at some further stats to see what this all means.
Greinke clearly dominated San Diego last season with a 1.44 ERA in four starts. As well, he is going to be opposing Kennedy for the first time in his career. Kennedy went 0-2 against the Dodgers last season, and sported a 6.62 ERA in just three starts.
Again, all money line betting systems point to Greinke being a clear and decisive winning bet.
I disagree.
When it comes to baseball betting, you absolutely cannot let the greatness of one player blur your better judgement.
In this case, Greinke is clearly the safer bet on the surface.
But until Wilson and the rest of the LA bullpen can prove to me they can take the mound and finish off a game, I am staying away from betting on Greinke tonight — and for the foreseeable future. It simply is not a safe bet.
comments