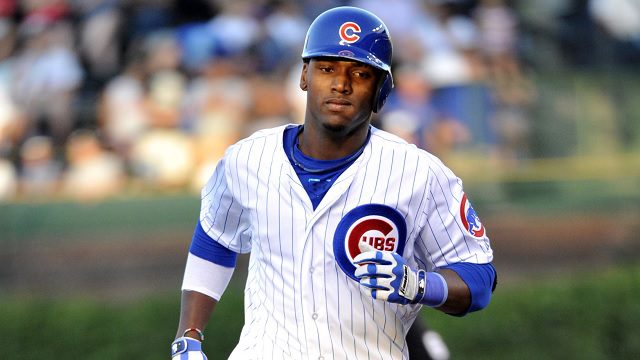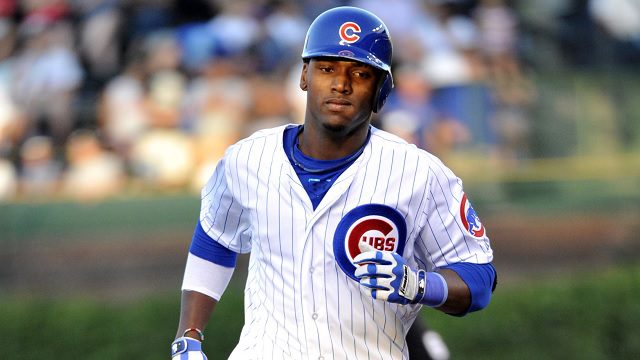 So, when exactly will the Chicago Cubs be competitive? Some had high hopes it would be this year, but the North Siders are currently sitting at just 52-68 and tied with the Milwaukee Brewers for last in the NL Central.
Have there been some bright spots this year? Absolutely. However, there has been some extreme lows, too. Some youngsters who are getting a little playing time have actually panned out, making the future look bright, yet young veterans like Starlin Castro, Anthony Rizzo, and Darwin Barney have struggle severely, especially offensively, this season. Is this an ominous sign of the Chicago Cubs' future? Let's hope not.
So far, Castro has a devastatingly low .247 batting average, only drawing 19 walks while striking out 98 times. Castro has never been much of a power hitter, but his seven homers and 32 RBI could be a somewhat troubling sign. On the upside, he has shown a little improvement in the field increasing his fielding percentage from .964 with 27 errors last year to .969 with 15 errors so far this season. It may not be much, but improvement is improvement, and at this point, we should take whatever we can get.
Rizzo, however, is an intriguing case when you look at his stats. His average is down from .285 in 87 games to .234 with 94 strike outs in 118 this season, yet his power numbers are still pretty solid for a player of his age. He has 18 homers and 65 RBI, which is enough to lead the team in both categories, and he also carries a hefty margin in walks with 56, with the next largest total being from Luis Valbuena with 43. I don't think the Cubs are in long-term danger with Rizzo's numbers. Instead, I think of it more as a "sophomore slump" that will (hopefully) turn around in 2014.
It pains me to say it, but Darwin Barney may be in relative danger as far as a long-term spot on this team is concerned. I like Barney and his style of play, and the saying does go "defense wins championships," but I don't know if a Gold Glove and only six errors the last two seasons at second base are going to be enough to counter is current .214 batting average. He is a good clubhouse guy who stays out of trouble, has been durable and makes the plays in the field, but is that enough for a team hoping to contend within the next few years? I just don't know if he has what it takes. But with that being said, I really hope to see Barney figure it out at the plate.
But what to do with our even younger players who are either still developing or just now making it to the big leagues? We have young guys like Junior Lake, Logan Watkins and Dave Sappelt who are just now busting into the majors. Sappelt has been bounced back and forth between Iowa and Chicago, but is there enough roster space for them all to be on the MLB squad? Or would it be more valuable to have guys like Watkins and Sappelt getting everyday reps in Iowa, as Sappelt is currently doing?
I think Lake may be in the majors to stay, showing that he can be an electric player and a lot of fun to watch at the plate, but his outfield play may need a little more work. Watkins, on the other hand, is different than most Cub players with his approach at the plate, as he is a true leadoff hitter — he sees a lot of pitches, works the count and often draws walks, something the Chicago Cubs have struggled with — with his ability to lay off close pitches late in the count. He is a sound defender, but he still may need a little work as he has a tendency to strike out.
The Chicago Cubs, as an organization, are still pretty young and are clearly still in a rebuilding state. The real question is, when will "next year is our year" become a legitimate statement? We may still be a few years away, but with young guys like Lake, Castro, Rizzo and Jeff Samardzija to build around, the Cubs may be able to put a competitive team together sooner rather than later.
comments