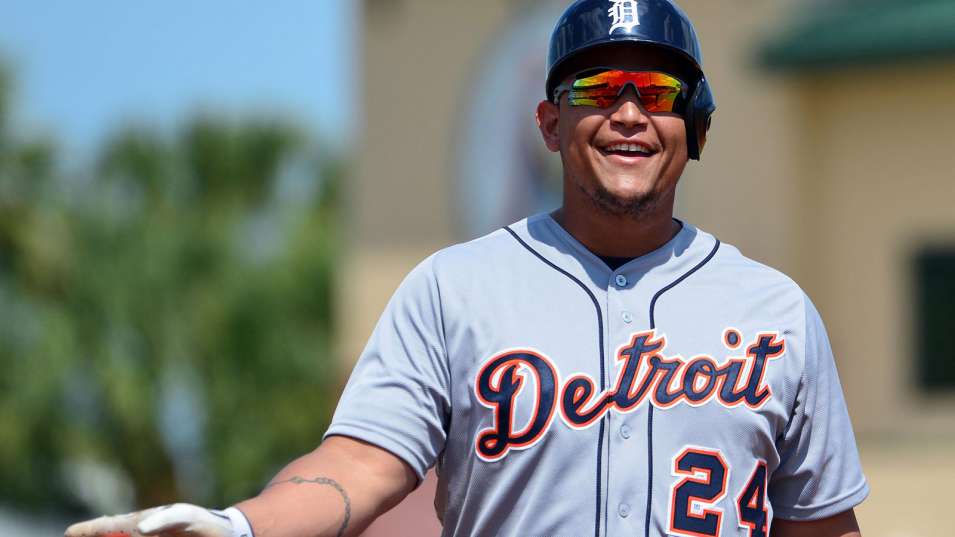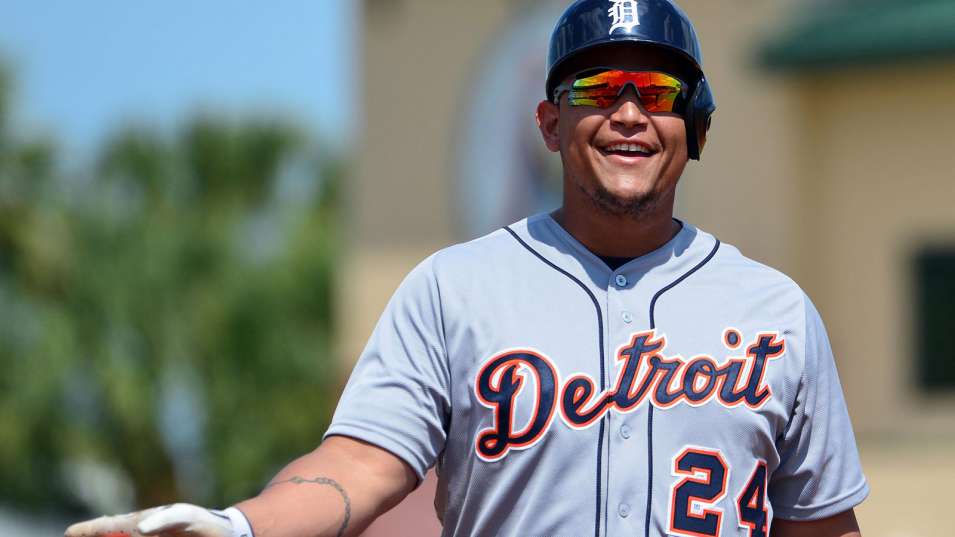 Never one to sit still, Tigers general manager Dave Dombrowski flipped the script in Detroit after their ALCS failures only began to fault lines in a good yet imperfectly flawed franchise. For starters, D-Squared sent slugging first baseman Prince Fielder to Texas for second baseman Ian Kinsler in a deal that gave Detroit needed versatility both at the top of the order and middle of the field.
Just when Tigers fans began to come to grips with losing their cleanup hitter (albeit one whose WARP fell to a career-low 2.4), Dombrowski then sent reliable hurler Doug Fister to the Nationals in exchange for two magic beans and a 1970 Topps Ken Mullen card in mint condition (which, in actuality is better than pitching prospect Robbie Ray, middle reliever Ian Krol and slappy middle infielder Steve Lombardozzi).
Oh: they also have a new manager, as Brad Ausmus replaces Jim Leyland. The longtime catcher had always been viewed as managerial material, so he now gets to step into the fray.
Make no mistake: the Tigers are still a major threat in the American League, so long as Miguel Cabrera's brutal September was more of an illusion, Kinsler plays pissed off and third baseman Nick Castellanos finally emerges as the The Next Big Tigers Prospect.
The fact Justin Verlander was named the opening day starter ends any concerns about his status following January core-muscle surgery, as he anchors what could be the best rotation in the game. Reigning Cy Young winner Max Scherzer, Anibal Sanchez, Rick Porcello and Drew Smyly also comprise a deep and diverse staff that — if healthy — could see each win at least 15 games.
Lineup
Cabrera remains the most devastating hitter in the game and is coming off a season that was more impressive than his 2012 Triple Crown run. Playing first base will take extensive pressure off his body, which will allow him to focus on mauling and harassing opposing hurlers.
Being away from Texas may improve Kinsler's numbers, as he became more locked in on mashing everything out of Arlington. While his brief sample hitting size at Comerica Park is less than stellar, Kinsler brings needed defense to a Tigers infield that's more Island of Misfit Toys than one may expect, along with speed at the top of the order. His leadership will also be welcome in the locker room.
Castellanos is the key to the Tigers' success. He hasn't played third since his 2012 season at double-A Erie, yet if he can hold his own at the position while showing the power numbers he put up at triple-A Toledo, the lineup will be more imposing and more capable of withstanding whatever numbers the team gets at short while Jose Iglesias' shins heal and Torii Hunter's numbers (and adventures in right field) continue to decline.
Pitching
Yeah, he had his struggles, but take a look at how filthy Verlander was in the postseason. He still pumps premium gas, and anyone who can make Kate Upton swoon must sure as hell have something going for him. Don't be shocked if the Cy Young stays in Detroit, only this time in the hands of their ace.
Scherzer won't go 21-3 again, but as long as that nasty ass curveball remains among his weapons, he should be in the neighborhood of 16-19 wins. There's every reason to think he'll record his third straight season of at least 10K/9IP.
Sanchez would be an ace on about 16-18 other teams; in Detroit, he's perhaps the best No. 3 starter in the game. Not many teams have three pitchers capable of throwing a no-hitter every time they step on the mound.
Keep in mind Porcello and Smyly are both 25. Smyly moves from the bullpen (and was the reason behind moving Fister) and gives the Tigers a strong-armed heat miser in the back end of the rotation. Porcello could very well have a breakout season similar to Scherzer, especially as his slow but steady progress continues to reap results.
Even at 39, Joe Nathan remains one of the game's premier closers. Al Alburquerque has closer's stuff, yet his inconsistency will keep him either a middle reliever or a setup man. The Bruce Rondon Era has yet to arrive, but if Nathan struggles, the Tigers will give the 23-year-old every chance to harness his 100-plus mph heater into high-stress situations.
Opening day lineup
Ian Kinsler, 2B
Torii Hunter, RF
Miguel Cabrera, 1B
Victor Martinez, DH
Austin Jackson, CF
Alex Avila, C
Nick Castellanos, 3B
Raji Davis, LF
Eugenio Suarez, SS
Prospect watch
Castellanos and Rondon represent the next wave of talent coming up from the minors. Outfielder Danny Fields finally showed his potential in his second tour of Erie; he'll need to show continued improvement if he wants to be the first number dialed if the Tigers need help in the outfield. Steven Moya is 6'-6″ and has power for days, yet he and contact get along as well as FOX News and President Obama. Right-hander Jake Thompson, the team's second round pick in 2012, has the stuff, yet is probably at least two or three years away from impact. As deep as the Tigers' rotation is, they can be patient.
Prediction
The Tigers will continue to slug at the plate and rack up strikeouts from their staff. That alone makes them the clear-cut favorite in the AL Central. Detroit plays for October, and it's where they will find themselves again. The question is whether the changes will translate into them being the Last Team Standing.