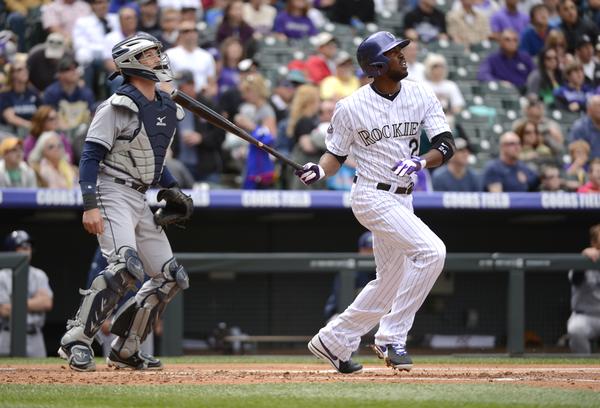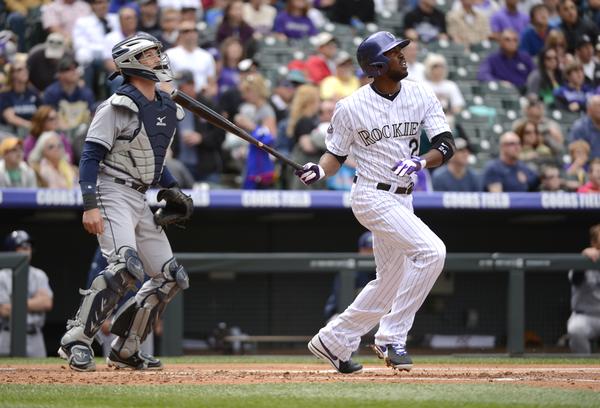 As the Colorado Rockies grind through California, one of their players has been grinding pitchers on the mound: Dexter Fowler. What now looks like the best move of the offseason, Fowler's new contract may make him an MVP candidate if he keeps swinging the bat like he has.
Opening this season, Dexter Fowler is currently tied for first in NL home runs with six bombs, and he is rocking a very nice .325 batting average. At this pace, he has taken the team lead in batting, out-performing Carlos Gonzalez and Troy Tulowitzki. Only Michael Cuddyer has a higher batting average than Fowler at .371.
Also, not to be forgotten is his defensive prowess in centerfield, where he has the wheels and the glove to rob would-be doubles and home runs. His only role on the team — other than leadoff hitting — was just to be the centerfield glove. But Dexter Fowler has been putting in work to make his bat just as damaging as his glove.
Who knows if the Rockies will still be in the postseason conversation come September, but if Dexter Fowler keeps swinging his bat the way he has and the roster stays healthy, the lanky center fielder could be the team MVP, and the Rockies postseason run will have been made possible by him stepping up from last season, where he batted .300, popped 13 home runs and drove in 53 RBIs.
Dexter Fowler is halfway to beating his personal home run record in just the first two weeks of this season.
And to think the Rockies were taking calls and considering trading Dexter Fowler during the offseason. Luckily the front office managed to get one thing right during the offseason by keep their homegrown talent. The farm system does occasionally bear fruit worth holding on to.
comments