Fans hope Philadelphia Phillies fill holes fast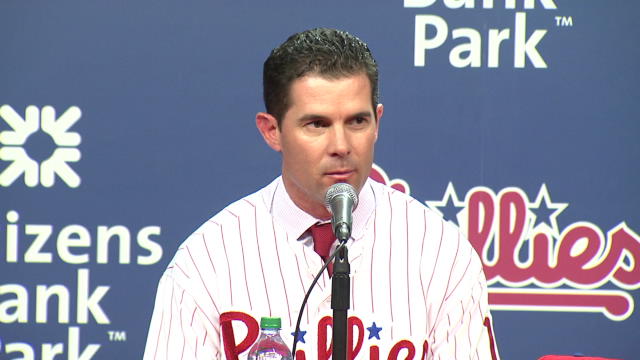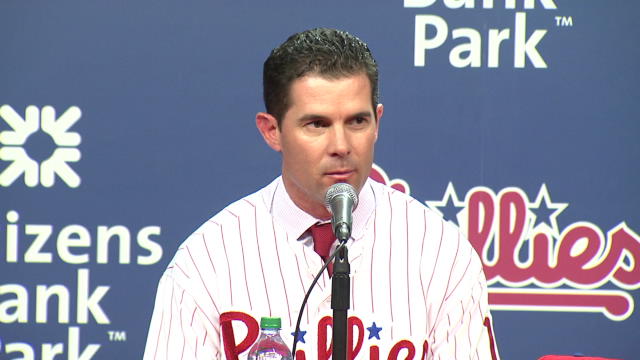 Even before 2011, when the Philadelphia Phillies were eliminated by the St. Louis Cardinals in the playoffs, they have been a team on the decline. Their once powerful lineup was already showing cracks. And their starting pitchers, proclaimed a dream rotation, were unable to dominate in the postseason. When the New York Yankees beat Philadelphia in the 2009 World Series, it was a sign that a better offense was needed in the City of Brotherly Love. But this need was ignored, and the Phillies were edged out of the 2010 playoffs by a mediocre San Francisco Giants offense. The following year, they were shut out in game five of the wild-card round and have been dormant since.
The Phillies, after being replaced as one of the dominant forces in the National League, finally began getting younger last year by trading away older players. And with the 2013 season in site, Philadelphia has made a few moves to fill in the holes on the team. But some of these moves are questionable at best. Last year, the Phillies traded away Hunter Pence to the Giants. To replace him in the lineup, they acquired Michael Young, who was born in 1976 and hit eight home runs in 2012. Pence, born in 1983, hit 24 homers last year, and helped lead the Giants to the World Series title.
Even the good moves the Phillies have made are stopgap measures and do not address their lack of clutch hitting. Signing the tough competitor John Lannan was a good decision, but it does not make up for the under-achieving outfield offense. And now that the best offensive players, Chase Utley, Ryan Howard and Jimmy Rollins, are battling injury and declining numbers, the Phillies have to make a bold move to right themselves.
Philadelphia could give a boost to its outfield offense by absorbing the speedy Michael Bourn into their lineup. This would cost them big, as Bourn is represented by Scott Boras, and they'd have to surrender a first-round pick. The Phillies also could sign a few lower-tier free agents, a process they have already begun, and hope the production they scrape together will give them a shot at a wild-card berth. But the best way for Philadelphia to intimidate with its lineup once more is to swing a trade. And they have the pieces to do it.
All teams love acquiring dominant starting pitching. And if Philadelphia was willing to part with one of its big three of Roy Halladay, Cliff Lee or Cole Hamels, they could receive a couple of dangerous hitters in return. Closer Jonathan Papelbon also could net an above-average batsman. But the Phillies have to act fast as their window of opportunity for one more World Series run is almost over. They can go the route of the Arizona Diamondbacks, who in 2001 won it all behind the dual pitching threat of Randy Johnson and Curt Schilling and a fantastic lineup. Or they can continue to exist in mediocrity.
comments