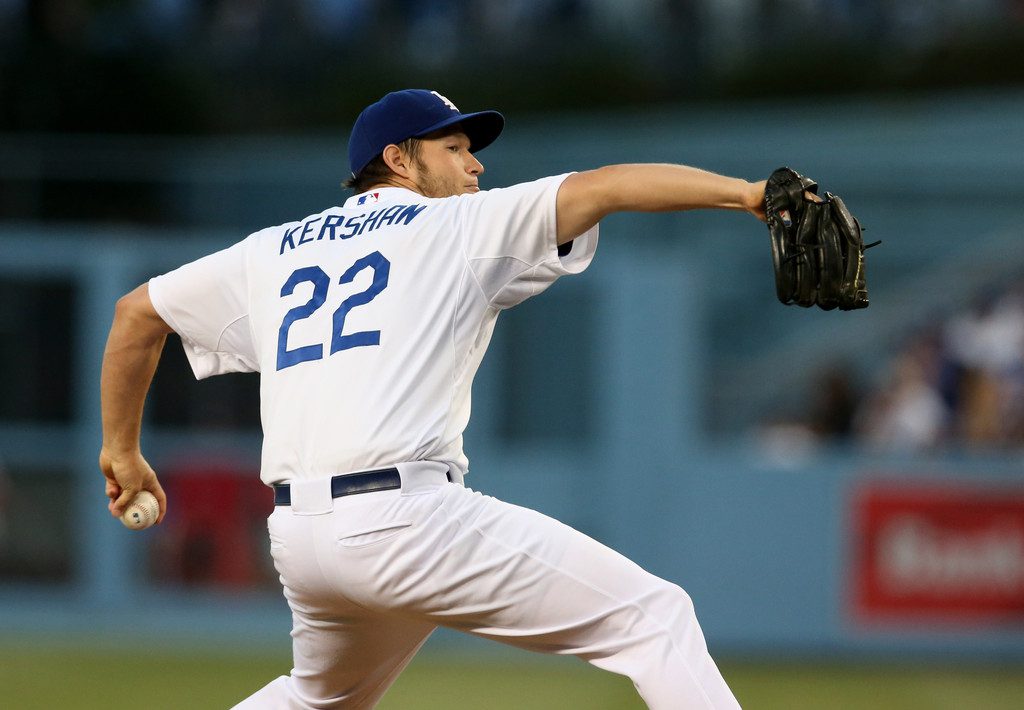 From dog to dynamite, these players are bound for a better second half. My choices below are sleepers from each position from each league of whom will rise from a less than stellar first half.

CATCHER
Adley Rutschman (BAL) – Predictably, it's been a rough start out of the gate for the former number one pick. Through 31 games, he's hitting .228 with 26 hits and only nine RBIs. He's also got two errors in the 25 games he's played behind the plate. Rutschman still profiles as a game-changing catcher and is still adjusting to the speed of the game. There isn't any worry in my mind that he'll pick it up.

Keibert Ruiz (WAS) – Ruiz is another young catcher who is destined for greater things. Last year, he was who the Nationals wanted most when they traded Max Scherzer and Trea Turner to the Dodgers. In his last 15 games, Ruiz has shown signs of growth, hitting .276. His game profiles a lot like Rustchman's in that the athleticism and the hit-ability is there. Once he puts it all together, I see his ceiling being more in line with a 2006-2008 Russell Martin, than a Salvador Perez or Yadier Molina.


FIRST BASE
Bobby Dalbec (BOS) – Dalbec has shown flashes at the plate, but his .207 average is hard to look at. Good news, though, his strikeout rates are down, compared to the last two seasons, and he's learning to choose his pitches wisely at the plate. This will help him see the ball better, and learn what pitches to tee off on. I expect his second half to be much better than his first.

Max Muncy (LAD) – What the hell happened to Muncy? Is Cody Bellinger's bad voodoo rubbing off on him? My guy can't even hit his weight this first half. He's far from the 2021 dark horse MVP he was once considered as. For a while I possibly thought that Muncy playing multiple positions wasn't helping him at the plate. He played 122 games at first last year. This year he's split time between third, second, DH and first. Actually, he's only played one game at first this season. I'm still considering him a first basemen in this article, though. But now that I really look at it, he's spent most of his career a utility guy, so changing positions shouldn't matter. His strikeouts are down, but he has zero power off his bat. Everything he hits is either too low or too high on the ball with lower than normal exit velocity. His woes might be due to a lingering injury, but Muncy is in his prime and is a tough-nosed player, so I expect him to bounce back after the All-Star break.


SECOND BASE
Marcus Semien (TEX) – His slow start is understandable. New team, moved his family from Toronto to Texas, and he also has a new spot in the batting order now, so yeah, it's understandable. In his last 30 games, he's come on strong, however, batting .285 with 21 ribbies, eight homers, and a .520 slugging percentage. I'm still a firm believer you don't build a team around Corey Seager and Marcus Semien. But I do believe Semien will continue to pick up his game. Maybe not to 2021 standards but pretty damn close.

Jonathan India (CIN) – He's battled injuries for much of the year, so I strongly believe his lack of performance is tied to that. Come after the All-Star break expect India to return to his 2021 form. He's the only real gamer the Reds have left after peddling most of their talent in the offseason.


THIRD BASE
Yoan Moncada (CHW) – Much like Muncy, Moncada looks nowhere near how he's looked in seasons past. Stat nerds can probably see a general decline in his overall game over the years, too, which puts him in future journey player territory. I don't buy that. A talent like Moncada jumps out on the tv screen or in person. His tools are hard to overlook. Much like Jonathan India, his injuries have plagued him. After missing all of April, and the first week of May, he got out to a dismal start when he finally debuted this season. His average dipped below .200 on May 18, and he still remains under that currently. But over a three-game set against the Tigers recently, it finally looked like Moncada was starting to come around at the plate. In the last game of that series, Moncada capped things with a five-hit, five-RBI game. But then things came crashing back down again. The very next day, Moncada hurt his hamstring and needed to go back onto the 10-Day IL. Moncada insisted he could keep working on his swing to make sure he kept up his timing while he was sidelined, and so far it seems like that was true. He should be a player to watch for in the second half.

Ke'Bryan Hayes (PIT) – Is he overrated? Is he battling that nagging wrist injury from last year still? Does his support cast lack? I think all could be true. He's not having a terrible season by any means, but for a former top prospect like him to do anything less than what rookie Julio Rodriguez has done with Seattle this season isn't good enough. Hayes' power has gone missing. He's smacked just three dingers in 66 games. And I know, yes, mashing round-trippers isn't apart of his game, but he has still always projected as a 20-home run guy. I feel we haven't seen all of what Hayes can do, which makes him a prime candidate on my list of second half sleepers.


SHORTSTOP
Javier Baez (DET) – His slow start has not sat well with Detroit fans. Some have questioned why the Tigers chose to sign him instead of Carlos Correa in the offseason. His underperformance and the rest of the team's abysmal play has made enemies out of fans who now seek GM Al Avila's head. I've watched Baez's entire career. He's a fiery player who can be electric down the stretch when needed. He's a perfect choice to be on my second half sleeper list. He's already hit rock bottom. There's nowhere to go but up now. In h is last seven games, we've seen Baez take off. He's hitting .393 with 11 hits, seven RBIs, and a slugging percentage of .857. The Puerto Rico native has never been one to carry a team, rather, he's more of a complimentary piece. If the team's play picks up, his play will pick up.

Brandon Crawford (SF) – At 35-years-old, Crawford's better days might be behind him. It's still somewhat head-scratching, though. He was fourth in MVP voting last season in his pursuit of leading the Giants to another World Series. I don't think Crawford is totally a lost cause yet. 35 isn't that old for position players. Crawford needs a break and I think the All-Star break will do him just fine to recalibrate. He's swinging at a lot of bad pitches right now. He's destined for a better second half.


LEFT FIELD
Eloy Jimenez (CHW) – There have been an overkill in injuries this year in the entire league. So much so that we're seeing players go down at an unprecedented rate than in past seasons. Jimenez should be no stranger to the IL. Since his arrival in the south side of Chicago, his transcendent play on the field has been overshadowed by the amount of times he's been injured. I still feel he is among the best left fielders in the game. He just needs to play more. He's only played in 11 games this season. Chicago has flirted around .500 this first half. I can think of no other team in the league who needs a break, other than the White Sox. When they come back and are at full health, watch out. Jimenez is a big, big part of that.

Christian Yelich (MIL) – Yelich is at a crossroads in his career. He's 30 and three years removed from his 2019 MVP season. He has entered his prime and the media have cued into his lack of production in big games— mostly in the postseason. Last year, he finished with a .248 average, and the year before that .205 in the COVID-shortened season. Milwaukee has also started finding other bright spots on their roster that could make Yelich expendable when his contract is up. More than anyone, Yelich needs a strong second half. Milwaukee is looking like a lock for postseason play, and Yelich needs to prove his worth if we want to consider him one of the best Brewers to ever play in the organization.


CENTER FIELD
Cedric Mullins (BAL) – Mullins has fight in him. If you've read my past work or have listened to my podcast, you'd find that I'm a big supporter of Cedric Mullins. He's fought tooth and nail for everything he's earned in this league. That's why I'm surprised at his lackluster first half play. We can blame the ball modifications, yes, but Mullins should be smacking the guts out of it, like he did last season. Instead, Baltimore's leaders have come in the form of youngsters Ryan Mountcastle and Austin Hays. Mullens' power is just… gone. Where did it go? His exit velocity ranks 142 out of all major leaguers. Where is the guy who hit 30 homers last season? He's still there, I know it. I've seen him battle more and more lately, and if we know anything about Mullins is that he's a scrapper. He's destined to have a better second half.

Bryan Reynolds (PIT) – Reynolds hasn't been terrible. Since his arrival in Pittsburgh in 2019, he's been one of the few bright spots. His inconsistency at the plate is apparent this year, though, and his strikeouts are a little higher than in past seasons. If he starts to pick it up now until the trade deadline, we could see him moved. But I'm not sure if Pittsburgh would want to part with him. He's only 27, on a team friendly deal, and has been one of their better players on a mostly talentless team. I expect him to pick it up soon.


RIGHT FIELD
Robbie Grossman (DET) – Grossman has always been a no frills kind of player. Up until recently, he's been more of a complimentary piece to players such as Matt Chapman and Matt Olsen. When he came to Detroit, he was then thrusted into the wise veteran role of the team, who had to help bring along the prospects being called up. All that said, he still had to be a reliable bat. This season he's been anything but that. Last season was much of the same, until the second half. He started slow and finished strong. Expect the same this year.

Juan Soto (WAS) – It's hard seeing Soto play this way. He's having a better season than the average player, yes, but Soto isn't the average player. He's playing nowhere near how a star like him should be playing. A whopping .224 average looks bad on him. He's walking a lot, which is nice to see, and he's racked up 115 total bases, but the consistency in which he gets on base is just lacking. He's not approaching pitches with a killer's instinct we're used to seeing from him. Taking who he is, and his impressive resume and a young age of 23, Soto is primed to have a better second half.


DESIGNATED HITTER
Andrew McCutchen (MIL) – McCutchen had a tweet on June 28 that showed a clip of him teeing off on Rays pitcher Matt Wisler in the 7th Inning. Above the clip he tweeted: "Fine, I'll do it myself." In reference to Thanos from Avengers: Endgame. McCutchen plays his best when people doubt him. He's comfortable in big moments when you need him to produce. He's not lighting the world on fire at the moment, but he's been mostly solid for the Brew Crew this season. McCutchen hasn't sniffed a postseason game since his stint with the 2018 Yankees. He'll do everything he can to help bring Milwaukee there again. He's primed to have a big second half— just watch.

Kyle Lewis (SEA) – Injuries and inconsistent play has plagued the former top pick ever since his hot 2020 season. When he's been in he's played DH and even rode the pine a bit as the Mariners wanted to bring him along slowly from his torn meniscus. Then he went down with a concussion and we haven't seen him since. According to team sources, he's coming back before the second half and should be at full strength. His batting practices have shown strong, lightning quick swings as they pile on his workload. Manager Scott Servais said Lewis is a big part of what the Mariners are trying to do there. Lewis should take off after All-Star break.


PITCHER
Jose Berrios (TOR) – Many are starting to wonder if the trade to the Twins to get Berrios was worth giving up top prospect Austin Martin. Stay calm, everyone. Berrios can be a game-changer. He's just finding his groove. This year, he's 5-4 in 15 starts and is throwing a horrendous 5.86 ERA. Again I say, calm down. With how good Toronto is doing this first half, I fully expect the pressure to be off Berrios and him to settle in and finding his command again. Once he gets on a roll he'll be fine.

Clayton Kershaw (LAD) – Injuries and age, the death of all baseball players. It happens. It's even more sad when it happens to a future Hall of Famer. This might be the last we see of Kershaw in a Dodgers uniform, but I'm going to quote Babe Ruth (played by Art LaFleuer) from the movie 'The Sandlot': "Heroes get remembered, but legends never die." Kershaw will turn it on in the second half and help the Dodgers deep into the postseason. That's my prediction.