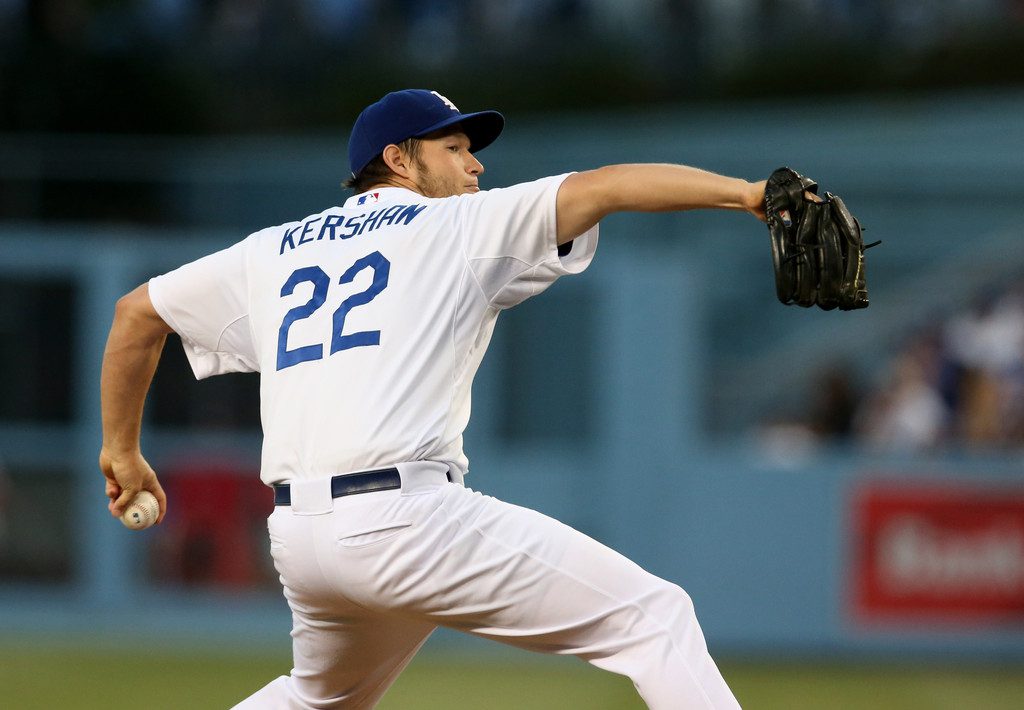 Taking a look around the league, here's a recap of last night's action and suggestions for your fantasy baseball team.
Mr. Clutch (pitcher) – With Bryce Harper and Jayson Werth out, Clayton Kershaw feasted on the Nationals last night. Kershaw went 8.2 innings allowing five hits, zero earned runs, a walk while striking out 11. With all the attention being on Matt Harvey, Clayton Kershaw has quietly gone 4-2 with a 1.62 ERA and a 0.90 WHIP. He's still the best pitcher in the NL and a mortal lock in fantasy each time he takes the mound. 
Mr. Clutch (hitter) – Carlos Gonzalez broke out of a slump in a big way last night. Car-Go went 5-for-5 with two home runs, three runs and three RBIs. The last few games he had been struggling a bit, but this game puts him back on track for another big season. Gonzalez is now batting .313 with nine home runs on the season. He's on pace for a 25+ home run, 20 steal season. Simply put, Car-Go is an elite fantasy outfielder.
Surprise, surprise! – Melky Cabrera had a big game against the Giants last night, going 4-for-5 with two runs and two RBIs. Shi Davidi reported that Cabrera is suffering from tightness in his hamstrings and will have an MRI on Wednesday, so that could explain why he's struggled a bit this season. Hopefully, Cabrera can heal up and get back to his old form. So far, there has been a very noticeable drop-off in  production this season.
Here comes the heat – Mitch Moreland's early-season struggles seem to be far behind him, and he is on fire. In the midst of a seven-game hitting streak, he had his biggest game of the season last night. Moreland went 2-for-5 with two home runs, two runs and three RBIs. He's hot right now and batting in the heart of the Rangers lineup. I don't think he can keep up his current pace, but if he is available in your league, I would pick him up and ride the hot hand.
Left out in the breeze – Jim Johnson blew his first save of the season last night, allowing four hits and two eared runs. Aside from last night, Johnson remains one of the best closer options going forward. He already has 14 saves along with a 1.80 ERA and 1.05 WHIP. What is even better, the K/9 of 7.65 percent is the highest of his career. He is well on his way to repeat last season's monster year.
Who's trending? – The return of Jason Heyward has owners buzzing as well as Braves fans. The Braves have slowed down from their hot start and could definitely use Heyward's bat right now. He will be back Friday when the Dodgers come to town and should immediately be inserted back into your lineups.
Bench me, please? – An 0-for-5 night by Yoenis Cespedes puts his slash line down to .202/.271/.442. He has just not been right all season long. The K% has ballooned to 25.4% and he has yet to steal a base. He has definitely not been lucky with the batted balls in play (a lackluster .200) and Cespedes' ISO is up from last season, so there is some glimmer of hope moving forward. For now, I would let him ride the pine.
The Streamer – Not a good day to be streaming, but I am going to recommend Phil Hughes against the Mariners. He should at least be good for a win and a fair amount of strikeouts. Deploy with confidence!
comments