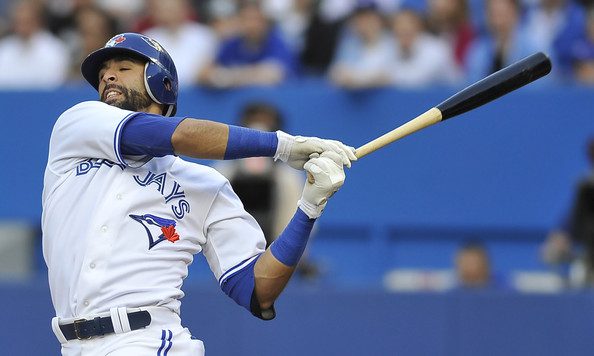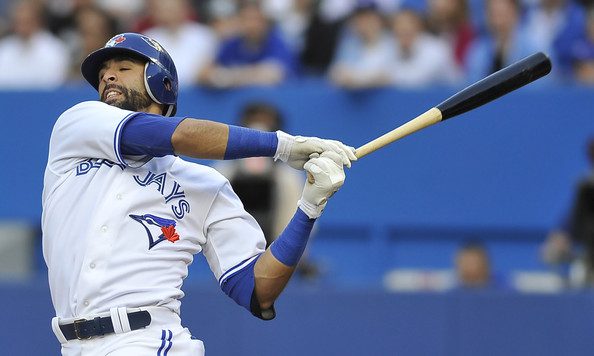 Recently, I have been remodeling a house. When my fiancé and I first bought our house, we saw a lot of potential. We knew there was going to be a lot of work involved, but once we started to renovate, it seemed that nothing was going according to plan. The plumbing, the wiring, the walls, the bathroom and the kitchen were all a mess. It was one thing to say we could renovate a house, it has been another thing to actually do it. Slowly but surely, I have done my homework and patched up what once was broken, room by room.
I bring this up because some fantasy owners probably feel this way. When you first drafted your team, you felt that you nailed your draft. You went with can't miss guys like Mariano Rivera and Evan Longoria. You took risks on young players like Eric Hosmer and Bryce Harper. Finally, you built your pitching staff around the arms of Josh Johnson, Tim Lincecum and Roy Halladay.
Once the season started, you realized what a mess your team actually is. So now, we need to go room by room and fix the place up. In order to do this, we have  to find players we can buy low and sell high on other players.
BABIP is a good place as any to start. BABIP, or batting average on balls in play, can show us which player has been lucky and which player has been unlucky. Using this sabermetric as a guide, we can then dive deeper into a player's numbers and see what we have. Listed below is some batters with high BABIPS as well as low BABIPS.
Top BABIP Batters
Bryan LaHair (.456) – Batting .340 with .670 SLG, .437 OBP, and 8 HRs. LaHair has all the signs of a hot, young player that could coming crashing back down to earth in the hot months of June and July.
David Wright (.452) – This guy has a career .343 BABIP, so he should not fall down as much as you would think. I think Wright could be on the verge of a big year this season. His numbers look more like the David Wright of 2010. I would not sell on Wright
Rafael Furcal (.415) – It seems as though everyone on the Cardinals has been crushing the ball this season. Furcal has a .315 career BABIP with a .285 career batting average (currently hitting .383). Even though Furcal has been running this season (7 SB, thus far), I am selling high on him.
Adam LaRoche (.408) – In one of my leagues, I was recently offered LaRoche and quickly turned him down. Though his playing time looks fairly safe for the time being, his .336 batting average (career high) and .245 ISO (highest since 2006) I am not buying.
Josh Hamilton (.407) – When you are keeping up with Barry Bond's career year, you are probably going to make this list. I was down on this guy at the start of the season because of his injury history, but it is hard to argue with what he has put up, thus far. His numbers look like his 2010 career-year numbers only with more power so far. Scouts have said his pitch recognition has been remarkable. He already has more homers off curveballs this year than he did from all of last year. Expect a magical season from this guy.
Other notables
Michael Bourn (.400) – If I own him, I'm keeping him; otherwise, I am buying.
Derek Jeter (.398) – It's crazy, but I am buying Jeter.
Andrew McCutchen (.396) – I'm buying this guy. I think he going to have a monster season.
Worst BABIP hitters
Jose Bautista (.170) – Owners were not expecting this from a top-five pick. He is reeking of buy low, and I have already made offers in every league I am in for this guy. I heard Buster Olney saying that he felt that Bautista should turn it around, and that is good enough for me. I'm buying.
Eric Hosmer (.171) – People (this guy) were expecting a step toward super-stardom, instead we are left wondering if this guy is going to be a bust. I expect him to turn things around. Once he does, he should explode. His ISO (.156) from this season is not that far off from last year (.172). I think he is going to crush it once he gets going. Let's just hope this slump does not affect his psyche. I'm still buying, but barely though.
Ike Davis (.197) – In 2010, Davis became a very hot commodity for keeper leagues after his big season. Last year, everything went wrong for this guy, and he only had 149 plate appearances. This season, owners still haven't seen the 2010 player they were wanting. His K% (27.4) and BB% (7.3) do not really muster up much confidence. I think it maybe time to cut the cord on this guy. I'm selling.
Rickie Weeks (.211) – Weeks is such a hard player to own. He does this every year, then he will turn it around and put up his usual numbers. However, his K% is 28.1 (career 22.8%) and his ISO is .133 (career .177). Throw in a low BABIP (career .305) and you have something to worry about. I'm selling.
Albert Pujols (.217) – As bad as the signs are, I think you have to be buying low on Pujols. The pressure seems to be getting to this big-time slugger, and I would be worried if I owned this guy. His plate discipline has to get better, and the numbers will follow.
Other notables
Mark Teixeira (.223) – Staying away from this guy.
Brian McCann (.225) – Buying.
Ben Zobrist (.230) – Buying.
Can you beat our Fantasy Baseball staff? One day only … this friday! Sign up before it fills up!



comments