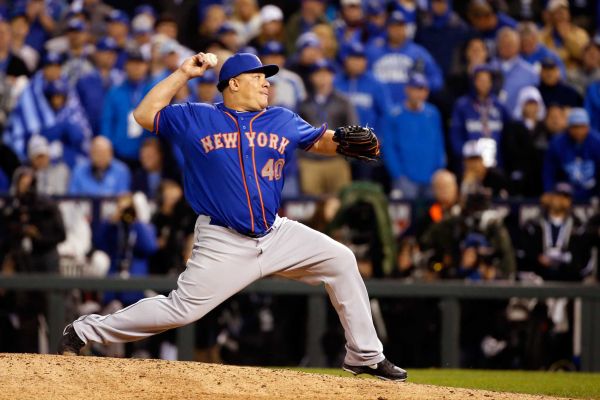 If there's one fan base that I do not want to be offering assurances to right now, it's the New York Mets. Not after they humiliated my Cubs in the NLCS last week, making it look far too easy in a four-game sweep. No, I really don't want to be doing this right now. But Torii Hunter and others are compelling me onward.
Bestseller No. 1
Bestseller No. 2
What does Torii Hunter have to do with anything right now? Good question.
Hunter is one of a very few players who made it to his 40th birthday in a big league uniform. He played until the end of the season and he hung 'em up at age 40. Of course, every ballplayer is not so lucky.
In recognition of Hunter and the other MLB players who were born in the 1970s, I started something that I call That 70s Project at the start of the 2014 season. Like the ice sheets of Antarctica, major leaguers born in the Me Decade are disappearing before our eyes. Already this offseason, in addition to Hunter, Dan Haren has left the game, and the reigning Old Man of MLB, LaTroy Hawkins,  has indicated that he may not be returning to the game next season.
But the next in line, Bartolo Colon, is still on display in this week's World Series action. He even put in an impressive stretch of long relief in the marathon that was game one. And it's his presence on the roster –along with two of his fellow 70ers (if that's even a word) – that will bring the Mets back from the 2-0 hole they find themselves in now.
A year ago, I looked at the World Series rosters of the Giants and the Royals and floated the prediction that since the Giants had four roster slots taken up by players from the 70s, they had the upper hand over the Royals, who only had three such players. In the first year I floated my theory – The Rule of the 70s, perhaps I can call it – the Giants brought home the Commissioner's trophy.
So this is the second year of my theory, and we'll see if it holds again this time around. The Royals have just one 70s native on their roster, pitcher Chris Young. The Mets, on the other hand, have Colon, Juan Uribe and Michael Cuddyer on their active roster for the World Series. And since three beats one, well, it looks like the Mets have got a comeback for the ages (no pun intended) up their sleeves, beginning on tonight in New York.
It's fair to say, as early as next season, we could be looking at the first post-70s team to play in the World Series. Numbers have dwindled already, and next spring, when I write my third annual season preview piece, I would expect no more than two players on any given team to be born in the 1970s. We can expect more retirements – announced or otherwise – between now and opening day 2016.
I wouldn't mind being wrong about this, of course, so we'll see what we see. But if my crazy theory is correct, I'll be the first to say so in this space.
With all that said, go Royals!
comments