St. Louis Cardinals preview: Youth brigade leads repeat in 2014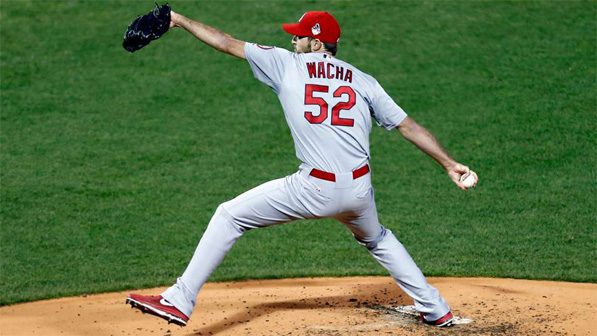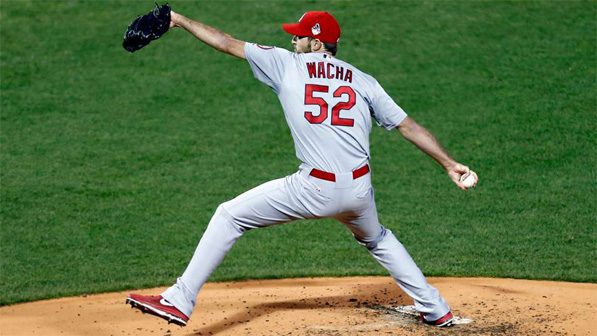 For the St. Louis Cardinals, the buzzwords are not without cause: age and depth reign.
Five months removed from a hard-fought World Series appearance — their second in three years and fourth in past the decade — the Cardinals expect nothing but the same in 2014.
On their perennial hunt for the Commissioner's Trophy, the Cardinals return to the diamond in 2014 with a notably stronger lineup than that which took them to the brink last season.
At a glance, big-name losses stand out. David Freese joins former teammate Albert Pujols in Los Angeles, and Carlos Beltran returns to New York as a Yankee. But on closer look, the addition of a young Peter Bourjos in exchange for Freese and the signing of Jhonny Peralta to take over for Pete Kozma at shortstop, the Cardinals are categorically improved from a year ago.
While Bourjos adds to the Cardinals' youth — which includes pitchers Michael Wacha, Joe Kelly and Shelby Miller — St. Louis remains anchored by the veteran leadership of Matt Holliday and Yadier Molina, who seek to surpass their 97 wins last year en route to a World Series bid in 2014.
Lineup
Mike Matheny has any number of decisions he can make with the depth the front office has provided him. Peralta, Bourjos and Matt Carpenter all have experience hitting at the top of the lineup. For my money, I would rather see a speedy Bourjos leading off this lineup, which has immense run-scoring potential top to bottom, but so far this spring, that job has fallen on Carpenter.
One thing remains certain: Holliday and Molina will be the middle of the order bookended by guys like Peralta, and Matt Adams and Allen Craig, both mobile cogs in their own right.
The Cardinals pitching staff dominated a year ago, but they also led the National League in run production. Still, the move to small-ball players like Bourjos, and an aging-but-potent Peralta, situational hitting is going to be one of the greatest strengths for St. Louis this year.
Lost in all of this is Jon Jay. Certainly, if a player has to come off the bench, teams could do worse than Jay, but the addition of Bourjos has displaced Jay in the outfield.
Pitching
With a five-year, $97.5 million extension signed this offseason, Adam Wainwright is the obvious leader of this Cardinals rotation, but don't expect anybody to be surprised if Wacha has the better year.
At only 22 years of age, Wacha showed his potential in two World Series starts last season. In nine starts with the Cardinals last season, Wacha posted a 2.78 ERA, just slightly higher than the 2.65 he had held at the triple-A level.
But Wacha is not alone. Joe Kelly and Shelby Miller — 23 and 25 years old, respectively — each had their successes in last year's postseason run. The Cardinals were in the ERA top five in the MLB a year ago. Not only is that situation likely to repeat this season, but it promises to become a trend for the foreseeable generation of baseball.
Combine that with Trevor Rosenthal and Jason Motte at the back of the Cardinal bullpen, and St. Louis looks like a shutdown team for nine innings.
Opening day lineup
1. Matt Carpenter, 3B
2. Peter Bourjous, CF
3. Matt Holliday, LF
4. Yadier Molina, C
5. Jhonny Peralta, SS
6. Matt Adams, 1B
7. Allen Craig, RF
8. Kelton Wong, 2B
Prospect watch
Errors up the middle quickly became a storyline in the World Series a year ago, but the pairing of veteran Peralta and Cardinals prospect Kelton Wong seeks to relieve that. Beyond that, though Wong looks to earn the spot outright in camp this year, the addition of veteran second baseman Mark Ellis should serve to mentor Wong in that process.
Cardinal fans should also expect to witness the arrival of outfield prospect Oscar Tavares at some point this season. The No. 3 prospect in baseball, Tavares offers the Cardinals even more flexibility, making Jay a pure luxury. With options like Jay and a utility man like Craig, Tavares' emergence should allow for the Cardinals to make any necessary moves come July.
The eventual outfield of Holliday, Bourjos and Tavares should be enough to make Cards fans salivate, and it could be a reality sooner rather than later.
Prediction
The NL Central had a great showing in 2013, with the Cardinals, Pirates and Reds all reaching the postseason. However, while the Reds and Pirates have made their success on piecemeal teams in the last year, the Cardinals are the only team of the three that has substantially improved. All three will continue to provide the competitive baseball we have been spoiled by in the last three years, but the Cardinals should likely pull away by September. Teams in the NL, like the Braves and Dodgers, have been building with money in recent years, but the combination of youth and depth makes this one of the strongest Cardinals teams since the Pujols era.
comments