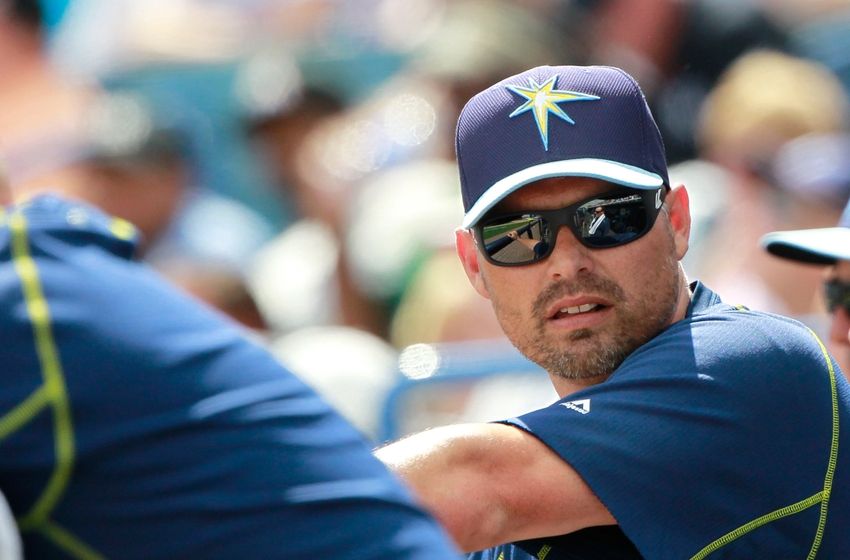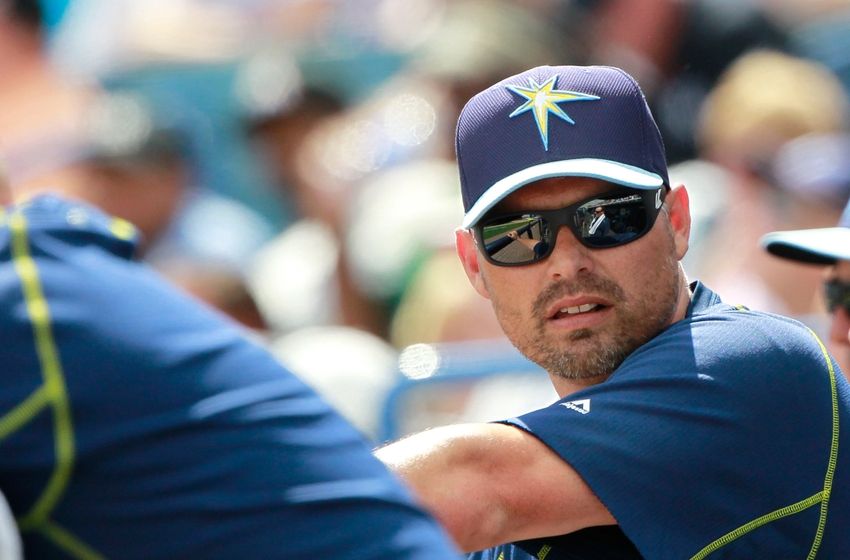 Tampa papers have been littered with Rays talk since the conclusion of last season. Discussions between Stuart Sternberg and the city of St. Petersburg have forced Rays fans to question the sustainability of a team in the Tampa market.  Will this be one of the Rays' last seasons in Tampa?
Well, I sure hope not.
The Rays have never had success in getting fans to journey to Tropicana Field; some think the solution would be to move the stadium from St. Petersburg to Tampa. However, the Rays lost that fight this offseason. As far as anyone can tell, if the Rays remain a Tampa Bay team, they'll be housed in St. Pete until the end of their contract.
In the meantime, the team looks a lot different, and that's something everyone will have to get used to.
Offseason recap
Who didn't the Rays trade in the offseason? For starters, Tampa said so long to:
Ben Zobrist
Yunel Escobar
Wil Myers
Ryan Hanigan
Matt Joyce
Joe Peralta
Jeremy Hellickson
Sean Rodriguez
Just to name a few. With the loss of so many notable players, jokes abound asking if Evan Longoria is expected to play every position in 2015. With an almost unrecognizable 40-man roster, Rays fans may need to whip up player flashcards to familiarize themselves with the team before opening day.
The Rays will, however, be welcoming:
John Jaso, Daniel Robertson, Boog Powell and $1.5 million for the exchange of Zobirst for Yunel Escobar
Kevin Jepsen from the Angels for Joyce
Rene Rivera, Steven Souza, Burch Smith, Travis Ott and Jake Bauers (as part of a three-team trade) in exchange of Myers, Hannigan, Gerardo Reyes and Jose Castillo
On top of losing some of the Rays' most notable players, the team also bid farewell to manager Joe Maddon, who announced his departure at the conclusion of last season, leaving most of the fan-base in shock. Maddon was with the Rays from 2006 through the 2014 season.
The Rays welcome rookie manager Kevin Cash, a Tampa native who is 37 years old with no managerial experience. Cash becomes the youngest active manager in the majors. He played 13 major league games with the Rays as a catcher in 2005 and has been working as a bullpen coach. The Rays are used to taking rookies and turning them into greats. The same might be true for managers. The Rays also are welcoming back Rocco Baldelli; this time as a first base coach.
Position players
Fans will find comfort knowing that the starting fielders are mostly familiar faces. Evan Longoria hasn't gone anywhere – there's relief in that.
While the Rays don't appear to be hurting for speed, they'll have to continue to work on putting some runs on the board. Relying on a few players like Longoria or Desmond Jennings to score runs won't be enough. The Rays 2015 mantra should be "consistency." Every game should be a fight for the opponent, where we tack on run after run; and every player should feel the same sense of responsibility to put up those runs.
It appears the Rays opening day lineup was built purposefully to ensure some runs are added to the scoreboard early. That's something the Rays need in order to avoid being shutout this season.
Rotation
With three of seven starting pitchers currently on the disabled list, the pitching rotation should expect to work extra hard. Spring training has been accompanied by a few injuries, including Drew Smyly, who is suffering from tendinitis, but was back on the field playing catch on March 15; Alex Colome, who is out indefinitely with pneumonia; and an elbow injury for Matt Moore that led to Tommy John surgery a year ago. Moore is expected to return late June/early July.
But, for those who have stayed healthy, the Rays rotation will have to show up and show out this season. Fans are certainly still hurting from the 2014 loss of David Price, but the team might have struggled with him as well.
Alex Cobb has come out on top of the pitching rotation with his 35-23 career record; however, his 2015 start will be delayed because of a recent tendinitis diagnosis. Cobb is reported saying he feels "way better" after a day of rest. Cobb told MLB it's not the worst-case scenario, but he's disappointed to miss his opening day start.
Chris Archer begins his fourth season as a Ray with a career record of 20-19. Archer has enjoyed a good start to his career, and his success in 2015 can ultimately make him greater. He and Cobb will have to compensate for the first half of the season for injured starters.
The Rays have steered clear of an embarrassing pitching rotation for the last several seasons, and the goal is keep that up. The pitching staff hasn't changed much from the conclusion of last season, which might indicate that someone was pleased with the 2014 product. I'm not sure if pitchers and hitters have a verbal agreement or not, but I think it would be okay if they shook hands and agreed to help one another out — "Hey, I'll strike the other guys out, so long as you hit the ball."
Bullpen
The Rays bullpen welcomed three newbies during the offseason. Jepsen, Smith and Frieri join Grant Balfour, Brad Boxberger and the rest of the crew. The new additions are expected to add a spark that was lost when Balfour struggled last year.
Balfour ended last season with an ERA of 7.94, drastically higher from his performance with the Athletics in 2013. Granted, Balfour didn't see a lot of playing time in 2013 or 2014, but his performance in 2015 may need improvement. His career ERA stands at 3.46.
Smith has jumped on board with just a few games under his belt. He has a career win-loss record of 1-3. As the 2015 season rolls in, Smith will have to perform to get his career rolling, and establish his name. The Rays have had bouts where the entire bullpen has been used in a single game – it would be nice to eliminate that tradition and watch a new, young closer seal the win.
Opening day lineup
Desmond Jennings LF
John Jaso DH
Evan Longoria 3B
James Loney 1B
Steven Souza RF
Kevin Kiermaier CF
Asdrubal Cabrera 2B
Rene Riviera C
Nick Franklin SS
Prospect watch
Last season, our eyes were all on Myers, unfortunately for this year, we haven't yet encountered a player with that spark. In the meantime, keep your eyes on Smith, who played with the San Diego Padres last season and has appeared in only 10 major league games. In retrospect, he can only get better from here. With a little more experience, and an opportunity to take the mound, Smith could be a diamond in the rough.
Prediction
Unfortunately, I don't think 2015 will be the best season yet for Tampa Bay. With changes that have flooded the team in the last several months, this year will have to serve as a rebuilding year. Veteran players have to adjust to a new manager and new teammates. Cash, likewise, will have to find comfort in his role as manager. He'll have to learn what works best for him and for his team. Tampa Bay took a hard hit this offseason, and they'll, unfortunately, have to prove themselves in order to be successful and to stay put. Fans have a lingering fear that any season could be the Rays' last; ending with a winning record could be one of the things that delays what seems like an inevitable reality.
The season will likely start out a little shaky until a rhythm is created; but in the end, the Rays need to end on a high note.
comments