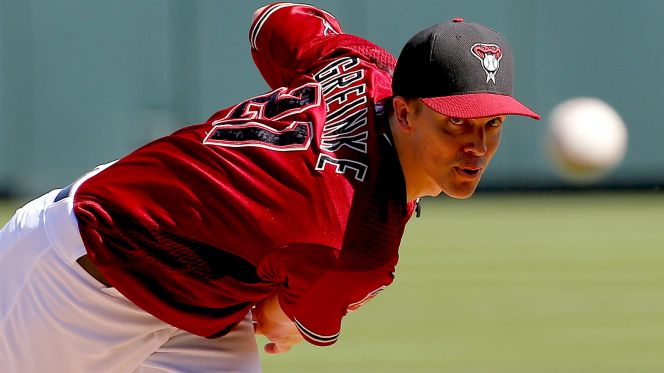 The NL West Preview is the fifth in a series of divisional previews for the 2016 MLB season as viewed through the eyes of the indefatigable Jed Rigney.   NL EAST   AL WEST   NL CENTRAL   AL EAST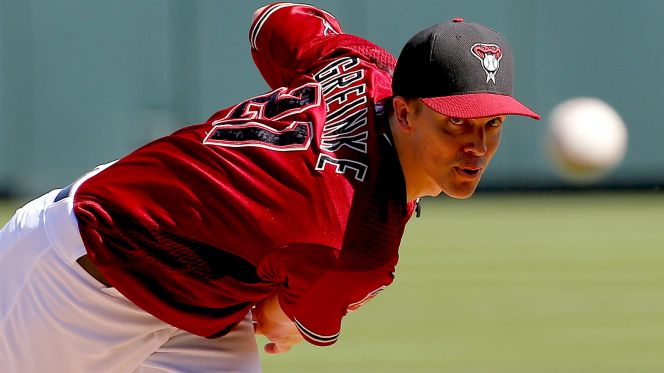 This is the fifth installment of my divisional previews, and I can finally see the light at the end of the tunnel. It's been a lot more difficult than I thought, but I don't feel so bad anymore. Oh, no, wait. I don't feel anything. I'm numb. This is awful. And I can't even imagine how you feel.
One really good thing about this entire excruciating process is now I'm looking forward to doing my taxes. I will sift through that paperwork with the smile of a man who has seen the true beauty of the world after experiencing terrible suffering up close and managed to persevere despite all odds.
Anyway, back to the team previews. To review: We're taking a look at the positives and negatives for each team going into this season. Now I'm really starting to regret not doing the "How Each Team is Like a Star Wars Character." I'd only have to write one thing about each team. This Three Up, Three Down sounds cool and symmetrical, but that's six different things I have to say about each team. Plus, everyone loves Star Wars. Probably more than they love symmetry.
Next up is the National League West division. This is another division that seems to be following the league-wide trend of two very good teams, one mediocre team and two very bad teams. Which one is which? Well, let us venture forward together and see.
Arizona Diamondbacks
I've seen quite a few experts out there pick the Diamondbacks to win the division. While these "experts" may make more "money" than me and be more "respected" than me, they're still "wrong" because the Diamondbacks are basically the same mediocre team from last year.
1 UP – Paul Goldschmidt & A.J. Pollock
I was just about to call them the dynamic duo, but that's really a Batman and Robin thing. Though it doesn't really make sense because Batman is the dynamic one. Robin is just an errand boy. By this standard, you could put any bum alongside a great player and they're a dynamic duo. Mike Trout and Yunel Escobar! Bryce Harper and Donald Trump! If anything Pollock is more like Green Lantern to Goldschmidt's Batman. Damn it! I should've done a "what superhero is each team" article. (Whoopsie! A.J. Pollock broke his elbow Friday night. As many of you know, elbows are important.)
1 DOWN – GM Dave Stewart
Last offseason, Padres GM A.J. Preller established his presence with authority by making a series of convoluted and clearly ineffective trades. Arizona GM Dave Stewart saw this and decided he would not be outdone, then proceeded to make a bunch of moves that inspired a nearly infinite number of double-takes around the league.
2 UP – Zack Greinke
Of course, Greinke's contract is an overpay. But he's worth every penny. The Diamondbacks made themselves a little better and the Dodgers a little worse. People say the Dodgers with all their money should've matched the offer. Okay, but then what if Arizona raised again? And again. If you're in an auction situation and there is no limit to how much you can spend, then there's no limit for how much the other guy spends. And if you're bidding against someone who doesn't really know what they're doing, it can just keep spiraling up. (See: 1 DOWN, above)
2 DOWN – The Bullpen
With the additions the team made to the starting rotation, they should be pretty set, but the bullpen is loaded with potential disaster. Brad Ziegler is Arizona's closer. That's almost a perfect title for a horror film.
3 UP – Padres & Rockies
Yes, it sucks to be stuck in the same division as the Dodgers and Giants who are sure to be in the playoff hunt all the way to the end of the season. But then there's Maude: the Rockies and the Padres. These two poorly run teams should provide some easy wins to help keep Arizona's playoff hopes from dying.
3 DOWN – Jean Segura
It's one thing to trade for a player who has stopped being good. It's another thing entirely to overpay for a player and then think he isn't a bad player. A change of scenery from Milwaukee might be just what Segura needs, but if the Diamondbacks want to contend, they're going to need a change of Segura.
Colorado Rockies
It's a good thing they passed that law legalizing pot in Colorado, because the fans of the Rockies are going to need something to take the edge off this season … and the next couple as well.
1 UP – Hitting
One constant in all of baseball, besides a predominantly caucasian players' association, is lots of runs being scored at Coors Field in Denver. The thin air affects the movement of the baseball in two ways: First, when pitched, the ball reacts slightly different than at sea level and generally has less deceptive movement; and second, when the ball is hit in the air, it travels further than at sea level. Great for fans of hitting. Bad for fans of pitching.
1 DOWN – Pitching
I don't know how to fix the pitching problems in Denver. I'm a writer, not pitching problems doctor. They used to think it was to bring in guys that got a lot of ground balls. But the pitch that a lot of guys use in order to get ground balls don't work so good at high altitude. Maybe the solution is to get some great defenders who can chase down every ball hit in play. Or maybe the solution is just chuck and duck, then wait until your turn to bat.
2 UP – Hitting
One constant in all of baseball, besides terrible GMs, is lots of runs being scored at Coors Field in Denver. This year's Rockies lineup should be just as productive as last year's … and the year before, and the year before. Hence the word "constant."
2 DOWN – The GM
I don't know what the GM's name is in Colorado, but it doesn't matter because he'll be fired soon enough. The Rockies' owners are dumb-dumbs as well, but eventually even the dumb owners notice they're not winning games. And a GM who has a bad team and trades away a prime asset for a closer is a GM who will not be winning many games.
3 UP – Hitting
One constant in all of baseball, besides incompetent managers, is lots of runs being scored at Coors Field in Denver. Unfortunately I do need to clarify that the UP here is for hitting at home. Rockies teams usually perform much worse in road games. This is a combination of the pitched ball appearing to be more deceptive once you've been playing at altitude and the ball traveling a bit less when hit.
3 DOWN – Manager Walt Weiss
Probably the only thing keeping Walt Weiss employed as a manager is a lot of other teams have bad managers. In a way, it makes sense to not fire him. If you were dumb enough to hire him in the first place, you are probably going to make another dumb choice with his replacement. Six of dumb, half a dumb of the other.
Los Angeles Dodgers
I was pretty lucky growing up in that my parents sent me to private school for the majority of my education. So, most of the kids I grew up with had families that were doing fine enough financially that they could send their kids to private school. But at every school I went to, there was always that one kid whose family was filthy rich. They had all the best of everything and made the rest of us feel somewhat poverty stricken. This is the Los Angeles Dodgers.
1 UP – Clayton Kershaw
Kershaw is the greatest pitcher in baseball. There's no one else in the league who dominates so consistently as he does. He's also a great guy. So great, in fact, that every few years, he lets someone else win the Cy Young Award.
2 UP – Depth
They say it's not the size, it's what you do with it. This season, the Dodgers and their half dozen or so former GMs that form their brain trust have decided not to wield their considerable financial might to get the best players. Instead, they've diversified their portfolio with a bunch of mid-level players in an attempt to create depth. Many have scoffed at this, but as Dodgers players get injured left and right, they do seem to have players to fill the holes. It's going to be a crowded clubhouse when guys start getting healthy. But they'll cross that bridge when they get to it and also hope no one gets hurt crossing the bridge.
3 UP – Money. Money. Money.
Let's say by some stroke (or strokes) of bad luck the Dodgers get off to a bad start this year with their hitting. No problem. Throw some money at it. Maybe they need some more pitching. No problem. Throw some money at it. Maybe they suffer more injuries. No problem. Throw some money at it. The Dodgers are the drunk guy at the strip club whose wife left him and he's just cashed his paycheck and is ready to make it rain all night until he gets his happy ending.
1 DOWN – No One Great Hitter
What's the first thing that comes to mind when I ask who the Dodgers best hitter is? For me it's Mike Piazza and, sure, that's probably because I've had a man crush on him since the late nineties; but also the current Dodgers don't really have a great hitter. Adrian Gonzalez is good. Yasiel Puig and Corey Seager might be great someday. But for now, we're left with no choice but to fantasize about … I mean think about players like Mike Piazza.
2 DOWN – Zack Greinke
There were lots of $100+ million contracts being thrown around this offseason, but none of them were to the Dodgers. It's hard to say that the Dodgers should have paid for Greinke, because they were bidding against the crazy folks in Arizona, however, Greinke's performance on the field and presence in the clubhouse will be missed. The one plus is it brings an end to the Shaq/Kobe style conflict between Greinke and Puig.
3 DOWN – Dave Roberts
How do I know for sure that Dave Roberts is going to be a great manager? Well, he stole second base off Mariano Rivera to spark the greatest comeback in the history of sports as the Red Sox went on to overcome a 3-0 series deficit. Besides that? Oh, it's a terrible hire.
San Diego Padres
There's a slight chance that if things fall just right, the Padres could be the worst team in the league. They aren't there yet, but that's more to do with how bad other teams are.
1 UP – Red Sox Trade
Do you guys remember the 2014-2015 off-season when the Padres hired a new GM and he went insane making trades that cost the team money and future assets while only slightly improving the team? When I first heard the Red Sox had traded for Craig Kimbrel from the Padres, I thought it was going to be for something like a worthless minor leaguer, a broken down pitching machine and a signed photo of David Ortiz. But what to my wondering eyes should appear? The Padres got two top 100 prospects. Not top 100 for the Red Sox. Top 100 in all of baseball.
1 DOWN – What Direction?
This past offseason, they completely reversed course on their "win now" moves from the previous year. Or did they? Why is James Shields still on this team? Trade him. And Tyson Ross as well. That's two solid pitchers whose contracts other teams should be paying. Or better yet, the Padres can keep paying the salaries and get even better prospects in return. Poop or get of the toilet, Padres.
2 UP – The NL West
Sure, the Padres are going to get curb-stomped on a regular basis. That's the bad news, but the good news is they play a lot of games against the NL West, and the NL West has a lot of great players that Padres fans can watch and enjoy. [Editor's note: This is not actually a positive.] [Note to Editor: Jon, do you even think anyone's actually reading these at this point?] [Editor's note: That is not a positive either.] [Note to Editor: Give me a break, man. I'm just trying to get through these last few teams.] [Editor's note: Now that's a positive!]
2 DOWN – Matt Kemp
I have written many times about my man-crush on Matt Kemp. But I have not been so blinded by my affection that I can't see his terrible defense. Matt is the lone star hitter in a terrible lineup for the Padres, but his grotesque defense gives back almost all of that production to the other team.
3 UP – The Weather
While fans of teams around the country are still shaking off the misery of winter, trying to enjoy a pleasant spring and dreading the imminent heatwave of summer, San Diegans are blessed with the best weather in the country. So, there are plenty of other outdoor activities in which to partake that don't involve their favorite baseball team dropping a deuce on the field at PETCO Park.
3 DOWN – Fernando Rodney
As if things aren't bad enough down in San Diego, they've decided to make Rodney their closer. This will not end well and by "this" I mean "games that Rodney pitches in." There's a slight possibility the San Diego GM is doing something super-clever here by trying to make Rodney a midseason trade asset and also depress the future salary arbitration numbers of the younger pitchers. I mean, it's possible, right?
San Francisco Giants
I'm probably the first one to notice this, but if you look back, the San Francisco Giants have won the World Series in the last three even-numbered years. And this is an even-numbered year. Man, I'm surprised no one else has mentioned this.
1 UP – Johnny Cueto
Up until the trade deadline last season, Cueto was one of the 10 best pitchers in the league. Then he was traded to Kansas City where everyone thought their ballpark and great defense were going to make him even more Top-10 than he was before. Well, the opposite of that happened and it was ugly; but just when it was looking like one of the worst trades in baseball history, Cueto came through in the playoffs. Anyway, now he's in San Francisco where the ballpark and team defense should make him a good fit. Maybe.
1 DOWN – Jeff Samardzija
Let's use his first name here because we are all friends – friends who don't know how to spell his last name. Jeff had a bad season last year, but that didn't scare off the Giants who gave him $90 million. Can you imagine how high that number would have been if he was even remotely good? Let's just call him Barry Zito 2: Electric Boogaloo.
2 UP – Ballpark
Not only is AT&T Park one of the nicest stadiums in the league, it also suppresses offense to a degree and the Giants have optimized this to their advantage. They put a plus defense on the field and they have solid-to-great pitchers. This adds up to limited runs scored for the opposition, so the Giants don't need to score many runs to win. But this advantage is limited to the home park, and it's not surprising that an AT&T product would have limited coverage.
2 DOWN – No Farm
One oddity of this very well run organization is that the minor leagues are quite bare. Some of that is due to promotions, but even those players were not particularly well regarded. This is nitpicking of course because they have a strong team this year and three titles. But accusing me of nitpicking is like accusing Hillary Clinton of lying or Kanye West of being a narcissist. It's just what we do.
3 UP – Bruce Bochy
Bochy is the best. He knows how to deal with players and how to strategically give his team the best chance to win. How good is he? Three World Series championships in the last six years using some of the most mediocre teams that have ever made the playoffs. What is it with mediocre teams named "Giants" fluking out and winning championships in baseball and football? If I had owned an NBA team, I would rename them "Giants" and watch the championship banners fly.
3 DOWN – Weak Offense
We've talked a lot about the basic idea that a team needs to score more runs than its opponent in order to win. The Giants have run prevention down very well, but their run production is a serious question mark. Sure, maybe Brandon Belt and Hunter Pence improve from last year, but the odds are that Joe Panik, Matt Duffy and Brandon Crawford are all going to regress. If the Giants want to score some runs this year, looks like they're going to have to find that "special" vendor in left field again. (This is a joke referring to left fielders Barry Bonds and Melky Cabrera having trouble with PEDs. It is a funny joke.)
And the winner is …
It's really down to the Dodgers and the Giants. The Diamondbacks had an outside chance until their second-best player broke his elbow. The Dodgers have the depth, the money and the Clayton Kershaw needed to win the division.
comments