Pitcher heavy and unknown. That's the best way to describe on next year's MLB draft. The cancellation of this year's high school and collegiate seasons put 2021 in unknown territory. The best most of us can do is rate on 2018 and 2019 performances and build from there. While I'm certain the top three or four picks will stay within the top-10, the rest is unknown territory.
This much is true, 2021 doesn't have a generational type of talent that 2020's draft had in Spencer Torkelson, but the pitchers in this class look to leap frog this past draft's crop.
Let's get to know these guys.
Kumar Rocker, RHP, Vanderbilt
One time was considered a top-10 pick in the 2018 draft. He was drafted by the Colorado Rockies in the 38th round and opted to go to Vanderbilt, where he led them to a 2019 NCAA DI championship. The Alabama native finished the year with arms full of accolades and has since been widely considered 2021's number one pick. A football player throwing a baseball that can touch 100 MPH at times and has been compared to Randy Johnson, CC Sabathia, and David Price rolled into one? Tell me why he shouldn't be selected first in 2021.

Jack Leiter, RHP, Vanderbilt
Just like Rocker, Leiter was considered a first round pick in the 2018 draft. His potential signability was tough to figure, dropping him to the 20th round when the Yankees scooped him up. As expected, he decided not to sign and attend Vanderbilt. The rest is history. Leiter has good bloodlines, a mature approach to the game and an arsenal of pitches that will keep him in the top-five.

Jud Fabian, OF, Florida
Fabian is one of two players that seem to be a lock in the top-10. In the 17 games Florida played in 2020, Fabian drove in 13 runs and recorded a 1.010 OPS before his season was cut short due to COVID-19. And the fact that he plays in a stacked SEC and has produced make him a favorite to become the first positional player taken off the board.

Matt McLain, SS, UCLA
Was drafted 25th overall by the Diamondbacks in the first round of the 2018 draft. He decided to go to school instead. He'll most certainly improve his draft stock and be chosen in the top-10.

Colton Cowser, OF, Sam Houston State
Shows ability to hit to all fields with ease. Compares to Hunter Bishop or Danny Cabrera, if we're talking recent prospects.

Tommy Mace, RHP, Florida
Turned down a pretty good offer to return to the Gators for the 2021 season. In doing so he used NCAA's blanket waiver. He'll helm a rotation with fellow drafted (2017)/returnee Jack Leftwich. It's Mace's time to shine in Gainsville.

Mike Vasil, RHP, Virginia
Vasil is a big, hard-throwing righty that's shown he can eat innings with the best of them.

Jaden Hill, RHP, LSU
A competitive pitcher who comes from a baseball family. He has flashes of a right-handed David Price in his game and is known to come at great hitters, rather than backing down from them.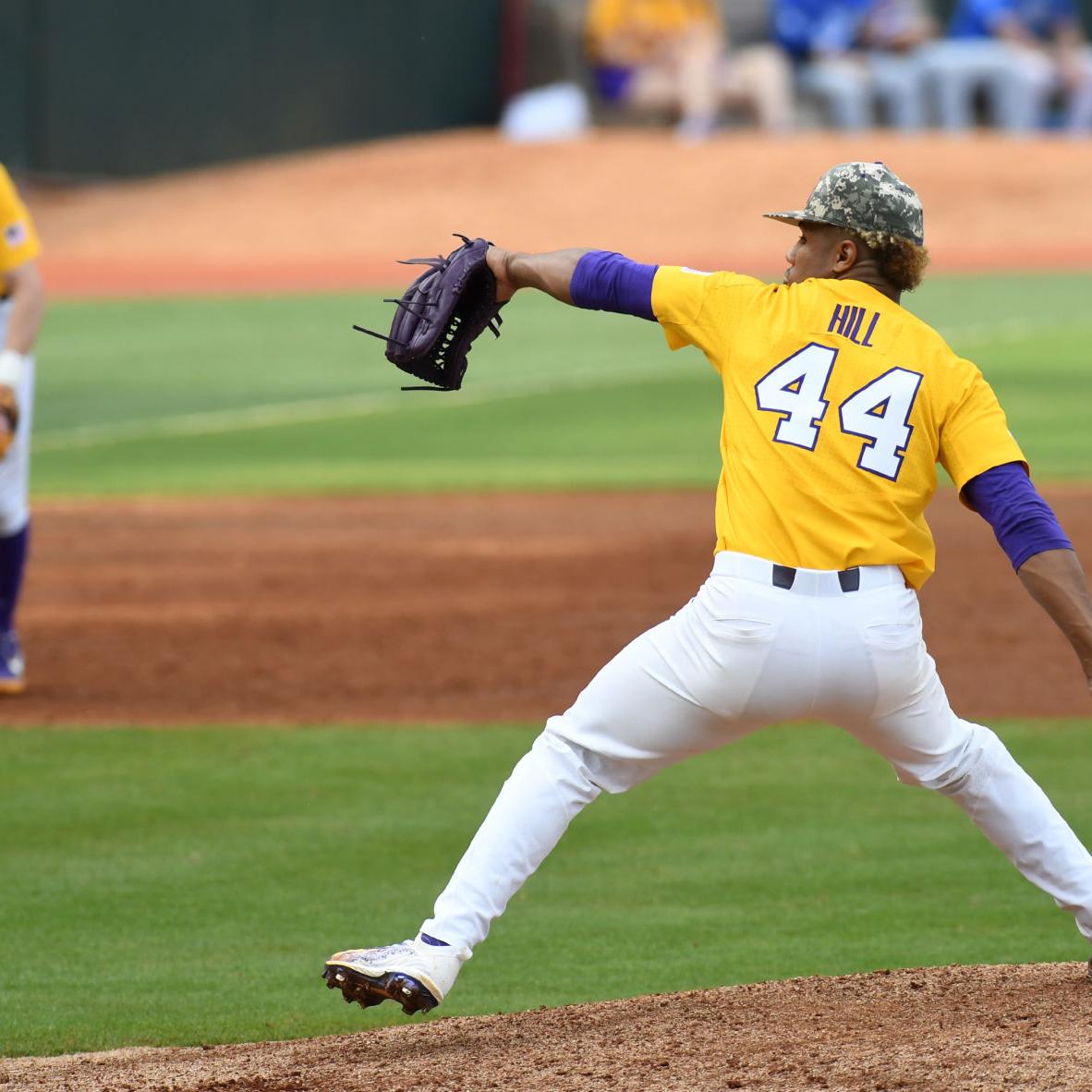 Brady House, SS/RHP, Winder-Harrow HS (GA)
University of Tennessee commit who is a two-way player. Tall body, good makeup.

Adrian Del Castillo, C, Miami
Like newest San Fransisco Giant Patrick Bailey was a year ago, Del Castillo's name will float throughout the first round this next year. While his game compares to Bailey's, he might be projected as a better hitter overall.

Gunnar Hoglund, RHP, Ole Miss.
Selected 36th overall in the 2018 draft by the Pirates, his decision to go to Ole Miss will pay off when he's selected in the top-15 in 2021.

Jack Leftwich, RHP, Florida
Behind teammate Tommy Mace, Leftwich is in good company of Florida sidekicks to be selected behind their team's aces. (Tyler Dyson/Tommy Mace; Brady Singer/Jackson Kowar; Alex Faedo/Brady Singer)

Benny Montgomery, OF, Red Land HS (PA)
Has a prototypical outfielders body scouts love to see. Stands 6'4″ and a touch over 200 pounds. Possess very good bat speed and finds the barrel to the ball almost every time. In the field, finds good routes.

Luke Leto, SS/RHP, Portage Central HS (MI)
Raised some brows in west Michigan. He drew Derek Jeter comparisons, mostly because his size and the fact he hails from the same area as him. Has good marks on his leadership and will most likely remain a shortstop the further he goes in this game.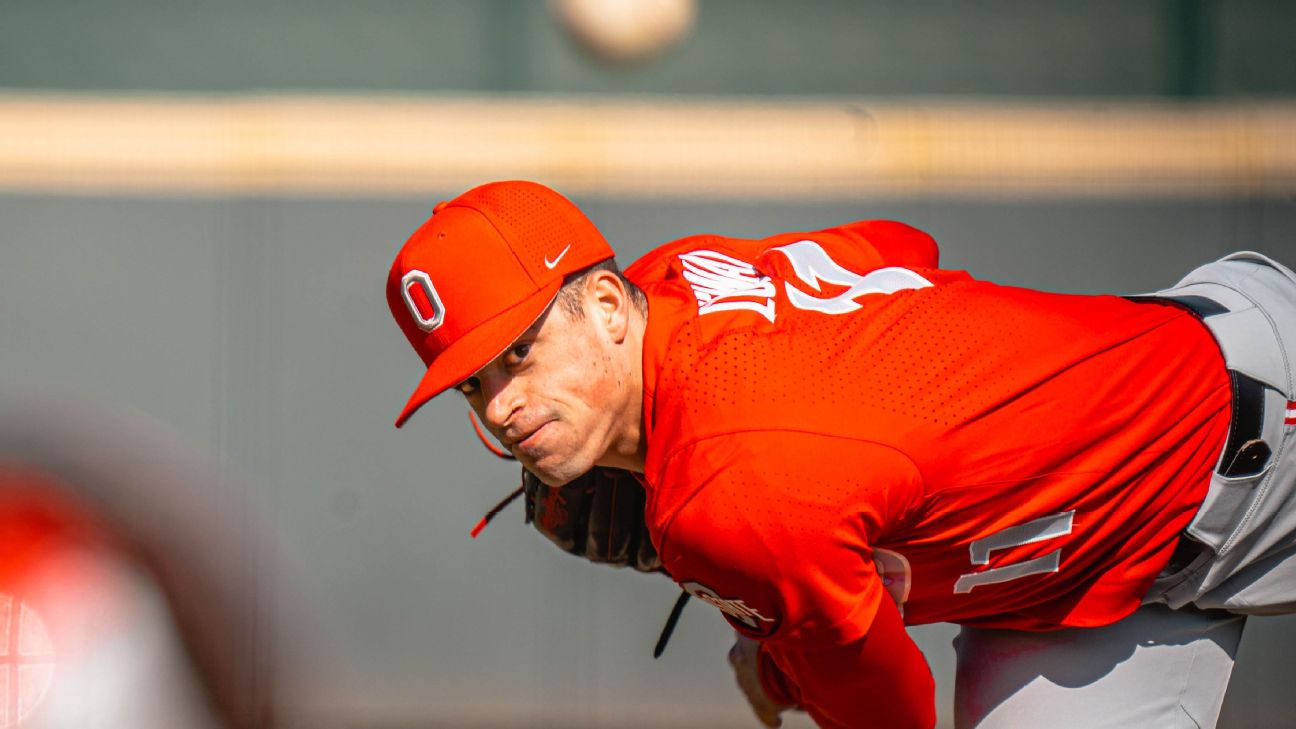 Izaac Pacheco, SS, Friendswood HS (TX)
Could see a switch to third base when he gets to the minors. Pacheco can drive the ball anywhere he wants. He has fluid hips and great wrist action with his swing.

Ian Moller, C, Wahlert HS (IA)
Has played some third as well. Moller has loud tools that speak to teams needing a backstop of his caliber. However, his commitment to LSU might be a problem. Teams will have to pitch him hard to pry him away from the bayou if he so happens to drop out of the top-15.

Ethan Wilson, OF, South Alabama
Can play anywhere in the outfield but a corner spot suits him best. The kid can absolutely rake at the plate.

Robby Martin, OF/RHP, Florida State
Was drafted in the 38th round of the 2018 draft by the Miami Marlins. His arm is what everyone likes on both sides of the field. Martin's will continue to add strength, which thus far has shown. It might be tough to keep him on the bump if he keeps hitting the way he has.

Jonathan Cannon, RHP, Georgia
With Emerson Hancock and Cole Wilcox gone, it's Cannon's show now. And much like the duo, he's all of 6'5″. He's got a short breaking slider that devastates.

Mason Pelio, RHP, Boston College
On the field it's Frelick and on the hill it's Pelio. Once drafted, Pelio might be a better fit coming out of the pen than a starter. Sure, he can go the distance, but his best stuff comes earlier than later.

Tyree Reed, OF, American Canyon HS (CA)
Out of any student on this list, Reed might have the highest ceiling. He eerily compares to Curtis Granderson in all parts of his game. And much like Granderson was he's an excellent student.

Alex Binelas, 3B, Louisville
As a freshman in 2019 he was an All-American and made the ACC All-Freshman team on top of the ACC Second Team. Binelas has improved every year, modifying his swing to hit better against top pitching, which in turn has opened up his power potential.

Carson Seymour, RHP, Kansas State
Didn't have the best showing in the 2019 Cape Cod League but has since perfected his control and command. He looks the part of a big ace and before 2020's cancellation he was making good on the tweaks to his game he's made.

Christian Little, RHP, Christina Brothers College (MO)
Shows a quick arm stroke through the back, working to an extended three-quarters release point. His fastball has been clocked at 95 MPH. That, along with his snap dragon curveball might keep him in first round considerations.
If you have a baseball or softball team then Pincious.com is your source for custom trading pins.
comments