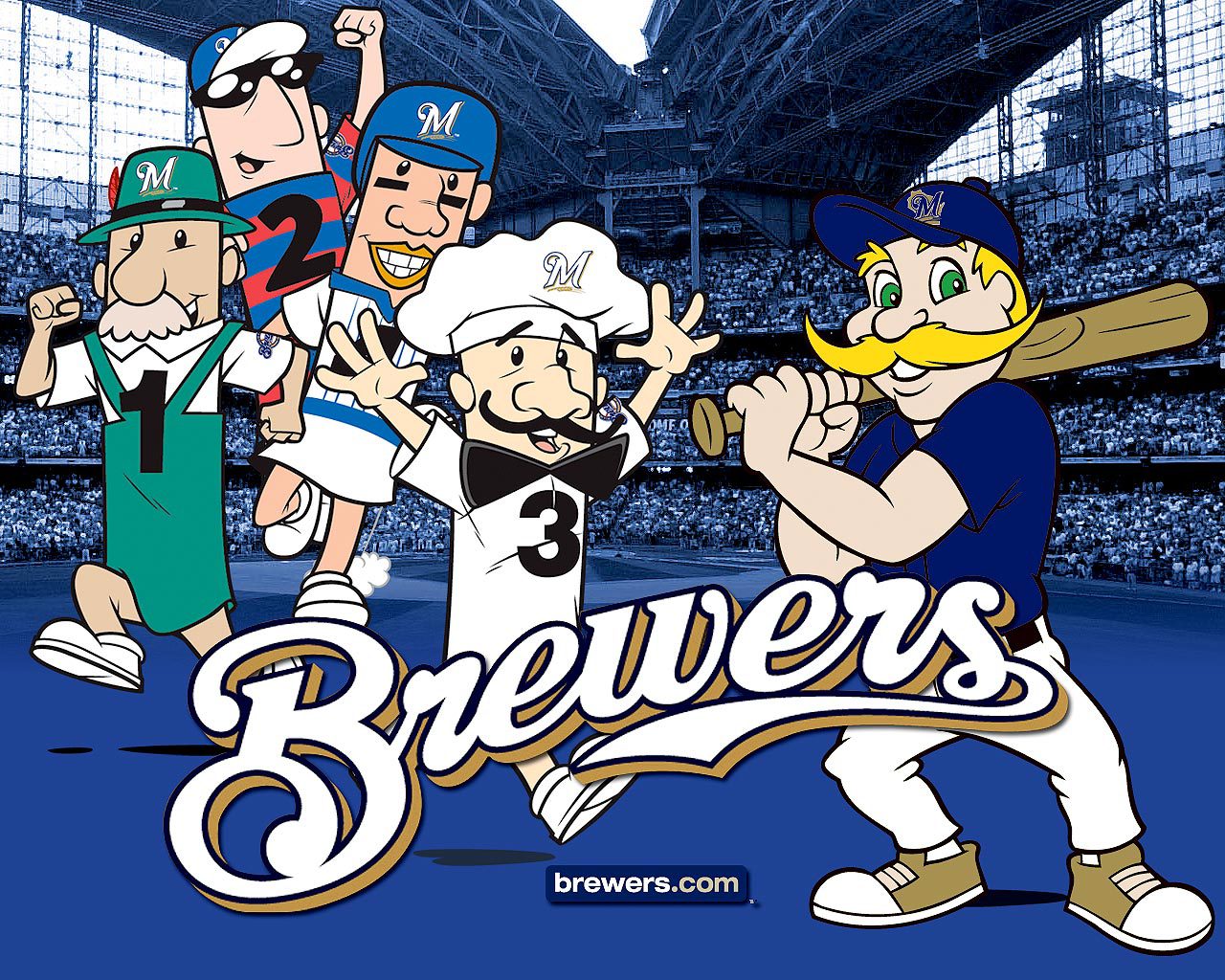 I am a diehard Red Sox fan to my very core, and nothing will ever change that. However, given the recent events unfolding in Boston with Tito Francona and Theo Epstein leaving town, I had an interesting thought the other day. If I was forced to root for another baseball team, who would I root for? After pondering this question for quite some time while watching the playoffs, I came up with an answer: the Milwaukee Brewers. Here are five reasons why.
1.Beer — How can you not like a team who's mascot is essentially beer? Beer has been the unofficial mascot of pretty much every softball team I've ever played on. In the case of the Brewers, we have a major-league team referred to as the Brew Crew, which I'm sure has been used as a moniker by more than a few beer-league softball teams. The Brewers mascot Bernie Brewer, a golden-haired version of Super Mario with a better moustache, has his own slide at Miller Park, which used to end with a plunge into a tall, frosty mug of beer at the old County Stadium. Is this heaven? No, it's Milwaukee.
2. The Glove Logo — For my money, the best baseball logo of all-time is the old school Brewers logo of a baseball glove formed by the letters "m" and "b." For years as a kid I simply thought their logo was a baseball glove. I'll never forget the day my dad told me about the "m" and the "b." It's still one of the coolest moments of my life. I love how the Brewers updated their logo a number of years ago, but the majority of Milwaukee's fans still rock retro gear sporting the classic logo. Roll out the barrels because this logo fits like a glove.
3. Ryan Braun — This guy is just a sick player. In the regular season he hit .332 with 33 homers and 111 RBIs. He led the National League in both slugging (.597) and OPS (.994) while finishing within the top 10 in runs, hits, doubles, home runs, RBI and batting average. The 2007 NL Rookie of the Year has hit 30 or more homers and driven in 100 or more runs in four out of his first five seasons. In game one of the NLCS, I watched this guy hit one 463 feet. Wow.
4. Robin Yount — When I think of the Brewers, I think Robin Yount. The Hall of Famer and two-time MVP spent his entire 20-year career in Milwaukee, something that doesn't happen anymore these days. He finished his career with 3,142 hits, racking up the most hits by any player during the 1980s. Yount was also versatile enough on the defensive side of the diamond to play shortstop and centerfield. Is it me, or does Bernie Brewer look very similar to Robin Yount?
5. Bob Uecker — I don't know how many times I've used his iconic catchphrase "I must be in the front row," made famous by a series of Miller Lite TV commercials in the 1980s. It never gets old, and neither does Uecker. As the radio voice of the Brewers, he is the real-life equivalent of Harry Doyle, the unforgettable radio broadcaster for the Cleveland Indians he hysterically portrays in the classic baseball movie Major League. His acting resume also includes a stint on the 1980s sitcom Mr. Belvedere. It just doesn't get any better than that. Perhaps one day I'll get to sit in the "Uecker Seats" at Miller Park, a section of $1 obstructed view seats behind home plate in the upper grandstand.
I'm not about to stop rooting for the Red Sox anytime soon. But if I did, I have to admit that hanging out with the Brew Crew sounds like a good time. Pass me a brat. I've got Cinco the chorizo in the sausage race.
comments