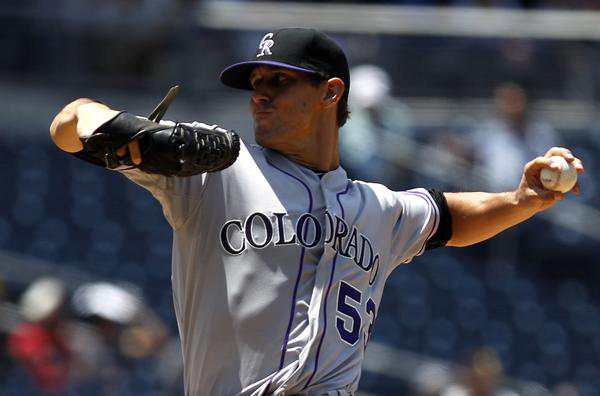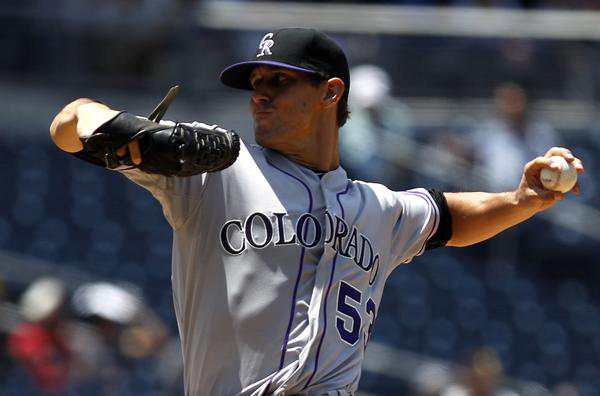 I believe this series against the Texas Rangers will be a true test for the Colorado Rockies. A series of epic proportion, essentially what David vs. Goliath was – some little guy with a sweet sling shot versus a biblical monster. The sad fact of the matter is this David isn't too bad himself, but all he has is a little slingshot. Goliath happens to be stacked and can swing a serious bat.
This series will truly test how poorly a team can perform, or how they can step up against a mightier opponent. I do not expect the Rockies to do well, I honestly expect the Rangers to eat them alive. This Ron Washington production didn't accidentally end up in back-to-back World Series'.
If Theodore Roosevelt helped coin the West African proverb "Speak softly and carry a big stick," then Josh Hamilton is the epitome of that line, and he snatched it from Teddy with the end of his bat.
The Rockies could only pray that Carlos Gonzalez would have the exact same bat. Carlos carries a Big Stick, but he hasn't been quite as good as Hamilton has. The first and last time Hamilton saw the Rockies in 2006 he went .538 for the series with seven hits, three RBIs and two home runs. CarGo has played seven against the two-time defending AL champs as an Athletic for a .286 average and three RBIs. Respectable numbers, but not nearly as good as Hamilton's. The two won their respective league's most outstanding player title in 2010 when both were raking it. Carlos Gonzalez is challenging again in 2012 and Hamilton is all ready an established AL favorite. Could this series be a power meeting between fellow batsmen? That's partially up to Roy Oswalt, making his first start for the Rangers after their recent acquisition of the rockstar pitcher. Christian Friedrich could use a bump by getting back on track with a hot evening game in Texas.
These are all the thoughts I had leading into this series. I honestly wish the best for Gonzalez, Todd Helton and the gang. But my prediction for this series is a sweep. I just hope it isn't bad to the sound of 15 extra runs for the Rangers. Texas is a great team and should challenge for the World Series again, but the Rockies could build some confidence by winning against the best team in baseball with their statistically -and clinically depressing- worst pitching rotation in baseball.
Inexperienced, yes; excusable, unfortunately not. Step up for once pitchers or just let the batters carry the load again. This is how I felt on Friday during the pre-game.
My next post will be after it is over. See ya Monday.
Follow me on Twitter @CoryWhitmer