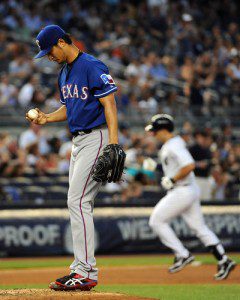 Our Texas Rangers podcast returns but without a few familiar voices.
Derek Holland is on the agenda, as is the concern over the lack of wins for Yu Darvish. However, the trade deadline will be the biggest topic of conversation over the next month and a half, so it's time to talk about what the Texas Rangers need, or don't need, going forward. Who are the players to watch and who won't this team consider trading when July 31 comes around?
All that and much more on this addition of Scooping the Texas Rangers podcast.
http://recordings.talkshoe.com/TC-111583/TS-760657.mp3
comments